Kingmatthew
Matt
I'm awesome!
Ideal Resume For Someone Making A Career Change. Comcast Declares War on Tor? - Deep Dot Web. If you needed another reason to hate Comcast, the most hated company in America, they've just given it to you: they've declared war on Tor Browser.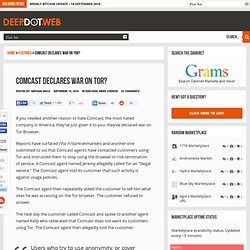 Reports have surfaced (Via /r/darknetmarkets and another one submitted to us) that Comcast agents have contacted customers using Tor and instructed them to stop using the browser or risk termination of service. A Comcast agent named Jeremy allegedly called Tor an "illegal service." The Comcast agent told its customer that such activity is against usage policies. The Comcast agent then repeatedly asked the customer to tell him what sites he was accessing on the Tor browser. CISSP training in NYC, CISSP course in NYC, CISSP class in NYC, CISSP class in New York City, CISSP training New York City. Telnet.org. From www.blinkenlights.nl: Telehack -- (port 23) Telehack (web) -- Star Wars asciimation -- (port 23) Marvin (eliza-like bot) -- The Bofh Excuse Server -- Jumpjet has a nice list of telnet locations organized by category: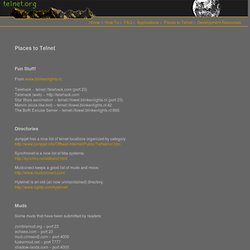 Wishlist
Share any free tools that deserve more attention. For myself, and some small jobs i've done these were ones i've found to be handy. 7-Zip is fairly powerful tool for making opening various compressed files.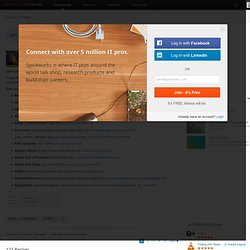 I was told it also opens VHD files. Page 3 of Dana Gould on Comedians, Depression and Self-Destruction. Being a professional comedian brings with it a set of unintended consequences.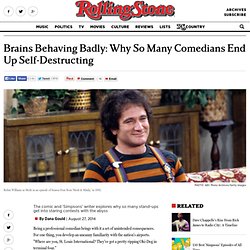 For one thing, you develop an uncanny familiarity with the nation's airports. "Where are you, St. Louis International? They've got a pretty ripping Oki-Dog in terminal four. " Additionally, stand-up comedians have to ask for their paychecks. NYC Neighborhood Real Estate Investment Funds.
Fine art. Tools. Personal projects. Wizardry.
---