Kingmatthew
Matt
I'm awesome!
Page 3 of Dana Gould on Comedians, Depression and Self-Destruction. Being a professional comedian brings with it a set of unintended consequences.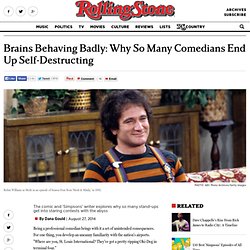 For one thing, you develop an uncanny familiarity with the nation's airports. "Where are you, St. Louis International? They've got a pretty ripping Oki-Dog in terminal four. " Additionally, stand-up comedians have to ask for their paychecks. NYC Neighborhood Real Estate Investment Funds.
Fine art. Tools. Personal projects. Wizardry.
---