Art/Sculpture
22 Words
30 Bizarre and Creative Packaging Design Examples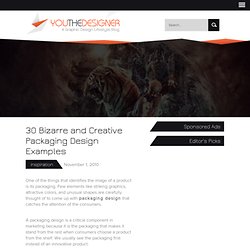 Inspiration November 1, 2010 One of the things that identifies the image of a product is its packaging.
Crazy Illustrations By Chow Hon Lam
(click images for detail) Artist Sagaki Keita was born in 1984 and lives and works in Tokyo. His densely composited pen and ink illustrations contain thousands of whimsical characters that are drawn almost completely improvised.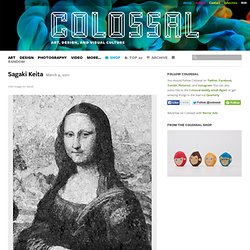 Sagaki Keita
Steen.jpg (JPEG Image, 680x453 pixels)
Art The Collection [LACMA: Los Angeles County Museum of Art]
A great illustration contains a little concept called art. Art is a way that influences and affects one or more of the senses, emotions, and intellect. To showcase some of the best artworks, we decide to create this article.
50 Outstanding Illustration Designs for Your Inspiration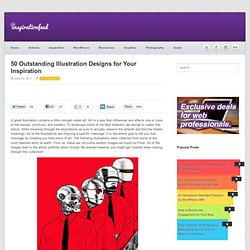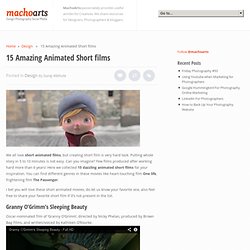 15 Amazing Animated Short films
We all love short animated films , but creating short film is very hard task.
Artificial Moon is a sculptural piece by Beijing-based artist Wang Yuyang constructed from hundreds of various compact fluorescent lightbulbs. At over 13 ft. wide (400cm) the piece is an imposing recreation of Earth's moon, using strategically placed lights to mimic craters and other surface features.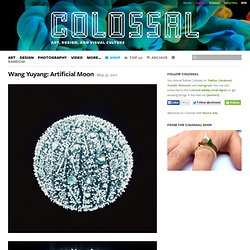 Wang Yuyang: Artificial Moon
Dactyl Fractal Zoom
Optical Illusions » Blog Archive » Body Art – Hand Animals
Article by James Pond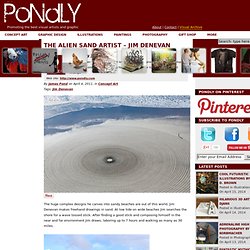 The Alien Sand Artist – Jim Denevan | Pondly
Lighter Fun
how-women-and-men-see-colors.jpg (JPEG Image, 500x526 pixels)
Paradoxymoron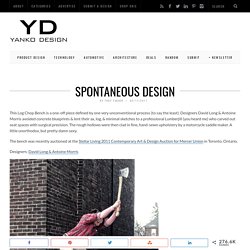 Spontaneous Design This Log Chop Bench is a one-off piece defined by one very unconventional process (to say the least). Designers David Long & Antoine Morris avoided concrete blueprints & lent their ax, log, & minimal sketches to a professional Lumberjill (you heard me) who carved out seat spaces with surgical precision.
Log Chop Bench by David Long & Antoine Morris
21 Amazing Examples Of Shadow Art: Pics, Videos, Links, News
640x455 pixels)
Paul Isakson: Parkour Inspires a New Take on the Flipbook
Lori Nix
Lori Nix: Accidentally Kansas
Lori Nix: Some Other Place
Lori Nix
Using multiple layers of clear glass, Canada based David Spriggs and Chinese born Xia Xiaowan, transform flat artwork into 3D sculptures.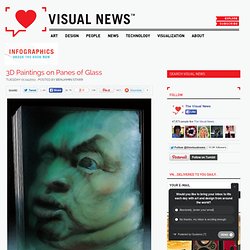 3D Paintings on Panes of Glass
blow at life
Amazingly Creative Drawing Vs Photography
TetraBox Light by Ed Chew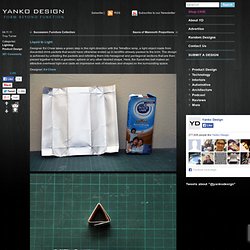 Liquid to Light Designer Ed Chew takes a green step in the right direction with the TetraBox lamp, a light object made from discarded drink packets that would have otherwise ended up in landfills already packed to the brim.