Art/Sculpture
22 Words. 30 Bizarre and Creative Packaging Design Examples. Inspiration November 1, 2010 One of the things that identifies the image of a product is its packaging.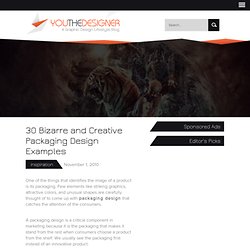 Few elements like striking graphics, attractive colors, and unusual shapes are carefully thought of to come up with packaging design that catches the attention of the consumers. A packaging design is a critical component in marketing because it is the packaging that makes it stand from the rest when consumers choose a product from the shelf. We usually see the packaging first instead of an innovative product. This post presents the clever and innovative ideas of some of the company manufacturers around the world. Crazy Illustrations By Chow Hon Lam.
Drawing
Sagaki Keita. (click images for detail) Artist Sagaki Keita was born in 1984 and lives and works in Tokyo.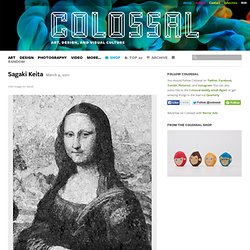 His densely composited pen and ink illustrations contain thousands of whimsical characters that are drawn almost completely improvised. Urban/City Art. Tech Art. Sculpture. Painting. Steen.jpg (JPEG Image, 680x453 pixels) Art The Collection [LACMA: Los Angeles County Museum of Art] 50 Outstanding Illustration Designs for Your Inspiration. A great illustration contains a little concept called art.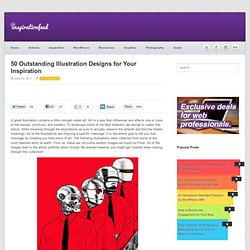 Art is a way that influences and affects one or more of the senses, emotions, and intellect. To showcase some of the best artworks, we decide to create this article. 15 Amazing Animated Short films. We all love short animated films, but creating short film is very hard task.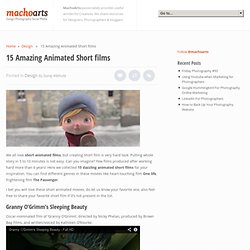 Putting whole story in 5 to 10 minutes is not easy. Can you imagine? Few films produced after working hard more than 6 years! Wang Yuyang: Artificial Moon. Artificial Moon is a sculptural piece by Beijing-based artist Wang Yuyang constructed from hundreds of various compact fluorescent lightbulbs.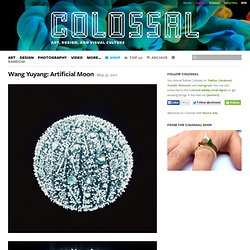 At over 13 ft. wide (400cm) the piece is an imposing recreation of Earth's moon, using strategically placed lights to mimic craters and other surface features. Its creation is also particularly poignant, as it was originally put on exhibit in Shanghai, a city that due to light pollution is often unable witness the actual moon moving through the night sky. See more photos on arthub. Dactyl Fractal Zoom. Optical Illusions » Blog Archive » Body Art – Hand Animals. The Alien Sand Artist – Jim Denevan | Pondly. Article by James Pond I am the owner of Pondly.com / art lover / electrical engineer / software developer / MBA in e-business student.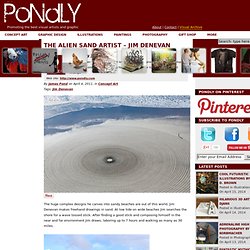 I blog for pleasure and love to share my Internet findings. Web site: The huge complex designs he carves into sandy beaches are out of this world. Lighter Fun. How-women-and-men-see-colors.jpg (JPEG Image, 500x526 pixels) Paradoxymoron. Log Chop Bench by David Long & Antoine Morris. Spontaneous Design This Log Chop Bench is a one-off piece defined by one very unconventional process (to say the least).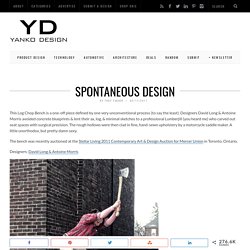 Designers David Long & Antoine Morris avoided concrete blueprints & lent their ax, log, & minimal sketches to a professional Lumberjill (you heard me) who carved out seat spaces with surgical precision. 21 Amazing Examples Of Shadow Art: Pics, Videos, Links, News. 640x455 pixels) Lori Nix. Lori Nix: Accidentally Kansas. Lori Nix: Some Other Place. Lori Nix. 3D Paintings on Panes of Glass. Using multiple layers of clear glass, Canada based David Spriggs and Chinese born Xia Xiaowan, transform flat artwork into 3D sculptures.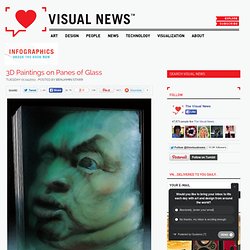 Viewers are treated to different shifting perspectives of the works based on where they stand in the art space. Spriggs work revolves around powerful explosive imagery, often resembling storms, cosmic blasts or firework like explosions. Xiawan's "spatial paintings," which often feature distorted figures, are drawn individually using colored pencil on tinted glass. Blow at life. Amazingly Creative Drawing Vs Photography. TetraBox Light by Ed Chew. Liquid to Light Designer Ed Chew takes a green step in the right direction with the TetraBox lamp, a light object made from discarded drink packets that would have otherwise ended up in landfills already packed to the brim.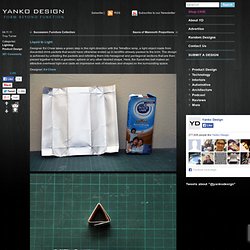 The design is achieved by unfolding the packets and refolding them into hexagonal and pentagonal sections that are then pieced together to form a geodesic sphere or any other desired shape. Here, the Epcot-like ball makes an attractive overhead light and casts an impressive web of shadows and shapes on the surrounding space. Designer: Ed Chew.
---