Travel
12 Beautiful World Heritage Sites | Nature Photos | Travelycia
Top 15 Exotic Retreats For Design Lovers |
Many people doesn't know, and didn't even heard about these famous abandoned places. Many of these places are really something amazing, but they are also really sad when you take a closer look at them. On the folowing list, you can see abandoned planes, abandoned ships, as well as the abandoned houses, and so many other things, that are really amazing and magnificent. So, check out these amazing abandoned places photos. 1. Christ of the Abyss at San Fruttuoso, Liguria
The 33 Most Beautiful Abandoned Places In The World | Nature Pictures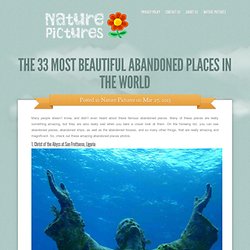 The Ultimate Guide to Worldwide Etiquette
10 out-of-this-world places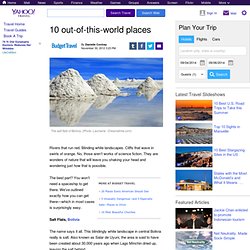 The salt flats of Bolivia. (Photo: Laumerle / Dreamstime.com) Rivers that run red. Blinding white landscapes.
justbeamit.com
Sign in or | No account yet? Sign up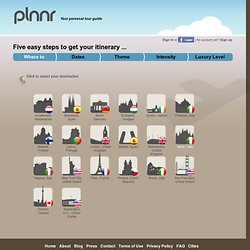 Select the destination for your trip - Plnnr.com
39 of the world's most inspiring routes for road trips [PICs]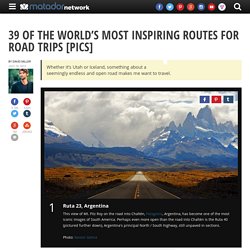 Whether it's Utah or Iceland, something about a seemingly endless and open road makes me want to travel. Ruta 23, Argentina This view of Mt. Fitz Roy on the road into Chaltén, Patagonia, Argentina, has become one of the most iconic images of South America. Perhaps even more open than the road into Chaltén is the Ruta 40 (pictured further down), Argentina's principal North / South highway, still unpaved in sections. Photo: Nestor Galina
In pictures: romantic travel destinations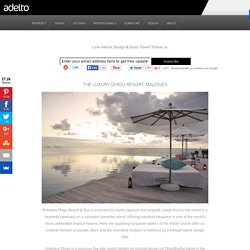 The Luxury Dhigu Resort, Maldives
The luxury Dhigu Resort, Maldives Anantara Dhigu Resort & Spa is encircled by mystic lagoons and unspoilt crystal shores, the resort is a heavenly sanctuary on a secluded paradise island, offering barefoot elegance in one of the world's most celebrated tropical havens. Here the sparkling turquoise waters of the Indian Ocean offer an endless horizon of aquatic allure and the evocative location is matched by a tranquil island design style. Anantara Dhigu is a luxurious five-star resort hidden on tropical terrain on Dhigufinolhu Island in the Maldives' South Male Atoll, a mere 35 minute speedboat journey from the island nation's international airport, or a scenic five minutes by private chartered seaplane.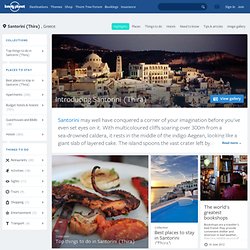 Santorini may well have conquered a corner of your imagination before you've even set eyes on it. With multicoloured cliffs soaring over 300m from a sea-drowned caldera, it rests in the middle of the indigo Aegean, looking like a giant slab of layered cake. The island spoons the vast crater left by one of the biggest volcanic eruptions in history. Smaller islands curl around the fragmented western edge of the caldera, but it is the main island of Thira that will take your breath away with its snow drift of white Cycladic houses lining the cliff tops and, in places, spilling like icy cornices down the terraced rock. When the sun sets, the reflection on the buildings and the glow of the orange and red in the cliffs can be truly spectacular. Santorini is no secret and draws crowds for most of the year, yet it wears its tourism well and its offerings make it worth the bustle.
Santorini (Thira) Travel Information and Travel Guide - Greece
Take a ride through nature on the spectacular Great Ocean Road, which winds alongside the wild and windswept Southern Ocean from Geelong to Portland. This diverse and dramatic region takes in surf beaches, historic ports, whale lookouts, breathtaking mountain ranges, rainforests and national parks.See monster waves at Bells Beach and laze on the golden sands of Lorne. Visit an important Aboriginal site near Tower Hill or spot shipwrecks near the charming fishing village of Port Fairy. Of course, you can't miss the Twelve Apostles - craggy limestone stacks rising majestically from the Southern Ocean.
Great Ocean Road, Victoria - Tourism Australia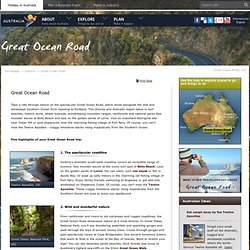 Hotel & Igloo Village Kakslauttanen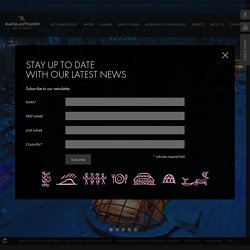 Hotel Kakslauttanen is located in the Saariselkä fell area amidst beautiful Lapland scenery in the vicinity if Urho Kekkonen National Park. We enjoy excellent connections – Highway 4 is nearby and all scheduled buses drive right up to the hotel and Ivalo airport is just 35 kilometres away with a bus transfer straight to the hotel front-door. We have 40 first-class log cabins, out of which five are queen suites, one honeymoon turf chamber and one traditional Lappish farmer log house. The cabins are located sufficiently far apart and each cabin enjoys its own peaceful garden area. We have the world's largest smoke sauna, equipped with its own restaurant, the main building log house restaurant, two exotic Lapishtent restaurants and a charming snow restaurant.
Plitvice, a watery paradise in Croatia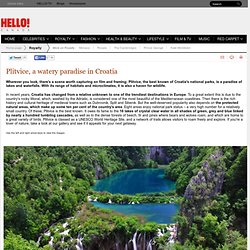 In recent years, Croatia has changed from a relative unknown to one of the trendiest destinations in Europe. To a great extent this is due to the country's rocky littoral, which, washed by the Adriatic, is considered one of the most beautiful of the Mediterranean coastlines. Then there is the rich history and cultural heritage of medieval towns such as Dubrovnik, Split and Sibenik. But the well-deserved popularity also depends on the protected natural areas, which make up some ten per cent of the country's area. Eight areas enjoy national park status – a very high number for a relatively small country.
CouchSurfing – The world's largest travel community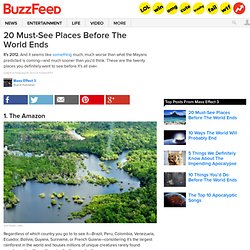 20 Must-See Places Before The World Ends
1. The Amazon Regardless of which country you go to to see it—Brazil, Peru, Colombia, Venezuela, Ecuador, Bolivia, Guyana, Suriname, or French Guiana—considering it's the largest rainforest in the world and houses millions of unique creatures rarely found anywhere else, it's worth seeing for thousands of reasons. 2. Antelope Canyon
Interior Pocket PadPockets™ These spacious pockets are designed to hold larger items like an iPad®, Kindle®, books, maps, magazines and travel documents. Quick Draw Pockets Control your phone through the crystal clear material, located on the interior of the handwarmer pocket.
SCOTTEVEST Travel Clothing: Jackets, Vests, Shirts, Pants & More - TEC - Technology Enabled Clothing - As Seen on ABC Shark Tank
Hipmunk has an iOS app. Get it from iTunes » no thanks Hipmunk has an Android app. Get it from Google Play » The fastest, easiest way to plan travel
Hipmunk: Better Flight and Hotel Search
VRBO® is Vacation Rentals By Owner
Reviews of Hotels, Flights and Vacation Rentals
Hotwire.com: Discount airfare, hotel reservations, car rentals, vacation packages and cruises
KAYAK - Vols à bas prix - Offres de billets à bas prix - Billets d'avion - Comparez des centaines de sites de voyage
National Geographic - Inspiring People to Care About the Planet Since 1888