Art
Hyperreal Paintings by Diego Gravinese. When "real" just isn't sufficient for describing the real, Hyperreal.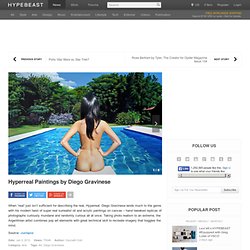 Diego Gravinese lends much to the genre with his modern twist of super real surrealist oil and acrylic paintings on canvas – hand tweaked replicas of photographs curiously mundane and randomly curious all at once. Taking photo realism to an extreme, the Argentinian artist combines pop art elements with great technical skill to recreate imagery that boggles the mind. Source: Juxtapoz. Don't Make Me Over. The Cyclotrope: Amazing Bike Wheel Animation. The Coolest Elevator in New York. Last week, I was scouting office space in a building in Queens.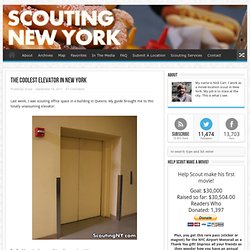 My guide brought me to this totally unassuming elevator: Really, I have to show you this as I encountered it: WOW. It's like Willy Wonka built an elevator to the land of Oz! Coffee-Foam-Art-01.jpg (JPEG Image, 552x350 pixels) Picture_16.png (PNG Image, 410x394 pixels) Chores « Little Love Monster. Blissful enlightenment, a photo from Himachal Pradesh, North. Critiques | Translate ajayrawat Congratulations on capturing this shot, I am sure the guy is having time of his lifetime.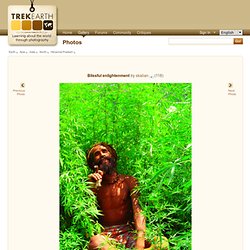 Though the image is over saturated but the mood is very well captured. 48195_700_v1.jpg (JPEG Image, 700x590 pixels) - Scaled (88. 15 Anthropomorphic Objects - web pulp 2.0 | web pulp 2.0. Have you ever seen a common everyday object and could swear that its smiling at you?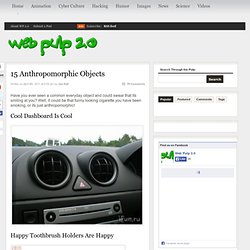 Well, it could be that funny looking cigarette you have been smoking, or its just anthropomorphic! Cool Dashboard Is Cool Happy Toothbrush Holders Are Happy This Mailbox Is On A Smoke Break This Music Makes Everyone Smile. Pokémon Easter Eggs.
Graffiti/Street art. How To. DIY. Overthinking It. 34124.jpg (JPEG Image, 700x797 pixels) - Scaled (63. Anka Zhuravleva | Designcollector™ Blow - On the Cutting Edge Exhibition. Pano4.jpg (JPEG Image, 1500x761 pixels) - Scaled (67%) Netflix Envelope Doodles. Admit it, you've done it.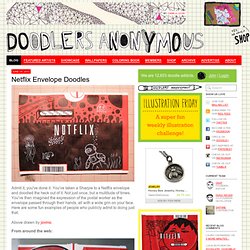 You've taken a Sharpie to a Netflix envelope and doodled the heck out of it. Not just once, but a multitude of times. You've then imagined the expression of the postal worker as the envelope passed through their hands, all with a wide grin on your face. Here are some fun examples of people who publicly admit to doing just that. Intricately Patterned Animal Illustrations. It would be hard to tell from these strikingly detailed animals but artist Iain Macarthur got his start drawing cartoon characters.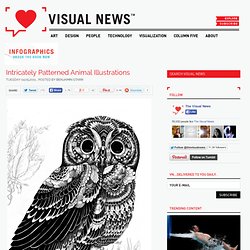 Now he carries his sketchbook on the bus, to the cafe and everywhere else as he includes more realism and in this case pattern in his illustrations. See more of his animals (and even some cartoons) at iainmacarthur.carbonmade.com. See Also INCREDIBLE 3D ILLUSTRATIONS JUMP OUT OF THE SKETCHBOOK Via: hypemuch.com. Tribute%2520to%2520miyazaki.jpg (JPEG Image, 1024x739 pixels) Lackadaisy Expressions. Boy, I didn't know what I was getting myself into when I started this.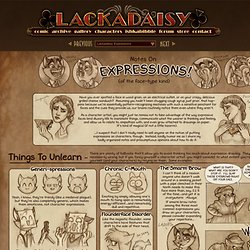 I've had requests for some sort of expressions tutorial dating back a while now, so I figured, "Sure! I can explain expression drawing...and it'll be way better than all those tutorials out there that are nothing but charts of generic expressions. Yeah! Sagaki Keita. (click images for detail) Artist Sagaki Keita was born in 1984 and lives and works in Tokyo.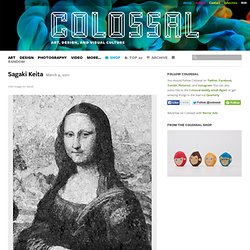 His densely composited pen and ink illustrations contain thousands of whimsical characters that are drawn almost completely improvised. I am dumbstruck looking at these and love the wacky juxtaposition of fine art and notebook doodles. See more of his work here, and be sure to click the images above for more detail. Free_spirit_by_sepraven-d3hmex1.jpg (JPEG Image, 1280x876 pixels) - Scaled (59.
City-Scape.jpg (JPEG Image, 2800x1600 pixels) A Hoy So Tribute to Don Hertzfeldt. Modern Art Made From Pigeon Feathers | SkitZone. Who would have thought that you could use feather to create something so amazing?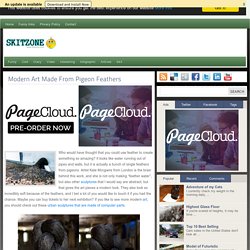 It looks like water running out of pipes and walls, but it is actually a bunch of single feathers from pigeons. Artist Kate Mccgwire from London is the brain behind this work, and she is not only making "feather water", but also other sculptures that I would say are abstract, but that gives the art pieces a modern look. They also look so incredibly soft because of the feathers, and I bet a lot of you would like to touch it if you had the chance. Maybe you can buy tickets to her next exhibition? Designers Spin Spidey-Worthy Webs From Packing Tape. Packing tape has gotten MacGyver out of many a jam, but he never managed to make an entire home out of the stuff.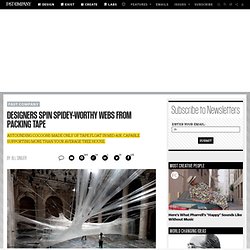 So he could probably learn something from Viennese/Croatian design collective For Use/Numen. The team uses nothing but packing tape to create huge, self-supporting cocoons that visitors could climb inside and explore. Installed three times in the past year, the next deployment will be next week from June 9–13 at DMY Berlin's International Design Fair, which is now in its 8th year. Friqt.com. Traders ready to changehange your trading. Develop a daily stock trading plan for action on the goal that will help your trading effortsMarket trading swingsWhen a trader undergoes an emotionally harrowing loss, many of the factors associated with that stock trade become associated with the emotional painThe market you are about to tradeYou should know which investment reports affect markets you trade and by how much, and you should know when they are coming outResearch market.
NZ Book Council - Going West. Twenty-First Century Campfire.
Art Games
Boat... by Krzysztof Browko. 500 Years Of Female Portraits In Western Art. Beneath The Skin. Incredible and Scary 3D Pencil Drawings by 17-year old Fredo. Realistic pencil drawings are always interesting. It is nice to watch how artist has managed to draw something like it was photographed by camera.
However, the plenty of the pencil drawings you have seen by now probably cannot be compared with the following drawings which are literally mind-blowing.Those drawings were made by Fredo, a 17-year old guy from Chile who has found an interesting way to create 3D drawings.Fredo has started to think more seriously about his drawing skills when he was 15. He has learned from some already known artists in this field like M.C.Escher. Art by Mioke (Germany)
---