UML
yuml.me
UMLGraph - Declarative Drawing of UML Diagrams
Create UML diagrams online in seconds, no special tools needed.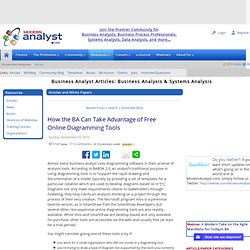 Almost every business analyst uses diagramming software in their arsenal of analysis tools. According to BABOK 2.0, an analyst's traditional purpose in using diagramming tools is to "support the rapid drawing and documentation of a model, typically by providing a set of templates for a particular notation which are used to develop diagrams based on it."[1] Diagrams not only make requirements clearer to stakeholders through modeling, they help clarify an analyst's thinking on a project through the process of their very creation. The Microsoft program Visio is a perennial favorite version, as is SmartDraw from the SmartDraw developers, but several other, less expensive online diagramming tools are also readily available. While Visio and SmartDraw are desktop-based and only available for purchase, other tools are accessible via the web and usually free (at least for a trial period).
How the BA Can Take Advantage of Free Online Diagramming Tools
gModeler.com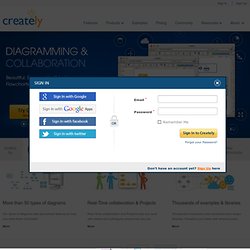 Real Easy 100's of thoughtful features to make diagramming quick and natural, A diagram software with a difference. Beautiful Diagrams One click styling, pretty shapes, curvy connectors and more helps you create beautiful diagrams. Team Collaboration Smooth Real-Time collaboration, project management, inline commenting, one click publishing and team management.