Desserts
Get flash to fully experience Pearltrees
Jun 29 Not to sound full of myself, but I'm pretty sure this is the be all, end all of popsicle roundups. There's a little something for everyone: the foodies, the purists, the ones who prefer frozen yogurt, the ones who prefer a little alcohol, everyone.
Now I don't want to over sell this, so I'm going to be conservative and simply say, that these are... The Best Brownies In The WORLD. I know, big statement. They're called Slutty Brownies because they're oh so easy, and more than a little bit filthy. They're best served warm from the oven, with good quality vanilla ice cream (devastatingly I didn't have any in the freezer this time, so I guess I'll just have to make them again).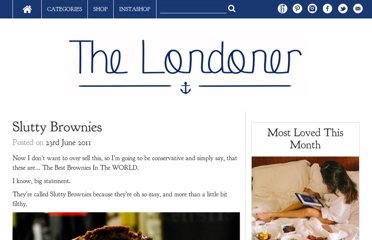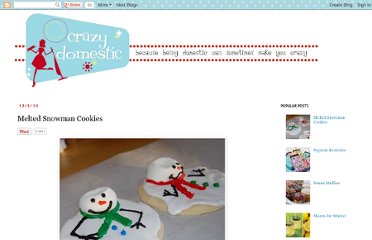 I saw a picture of these the other day on Allrecipes.com and thought it was such a cute idea, I had to try it. After googleing it, I found a good tutorial on Stacy's Sweet Shop . I modified a few things to make it more simple for me (less homemade more store bought).
Call me easily amused, but these little torch-topped cupcakes delight me. Besides being a cute novelty item for a party, I think they would add a little drama to the end of a romantic meal. I've been looking for something different to serve for Valentine's dessert, and this is definitely different. The strawberries are hollowed out and filled with a bit of liquor, then ignited with a match.
Cheesecake Stuffed Strawberries Can I just say that I have died and gone to heaven. Cheesecake stuffed strawberries….how have I not made these before?! I'm serious.