Fashion 1
Pandora
It Girl of Tomorrow: Louise Ebel -- style, personal, style, paris
The cherry blossom girl
"Almendrón", c'est le nom par lequel les cubains désignent les très vieilles voitures américaines. Ces voitures font à présent parties du patrimoine culturel de l'île, c'est même devenu l'emblème du pays ( essayez de me trouver un guide sur Cuba qui n'ait pas l'une de ces vieilles voitures sur la couverture ! ). Elles étaient là déjà avant le début du communisme en 1959, quand plus aucun véhicule n'a passé les frontières du pays. Autant dire que c'est un miracle qu'elles roulent encore ! Un miracle, ou un soin tout particulier apporté par leurs propriétaires.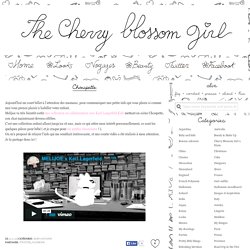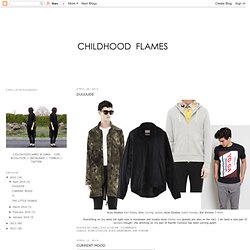 childhood flames
Just finished reading (re-reading in the case of Calvino) If on a winter's night a traveler and Meditations in an Emergency. I feel like I read constantly online but this year I'd like to read more physical books and academic texts. Open to any suggestions related to linguistics/language, intersectional feminism, critical race theory, textiles/design, etc.! Next up on my list: Lunch Poems, Species of Spaces and Other Pieces, To Whom it May Concern, Here and There Vol. 8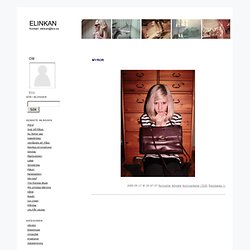 Elinkan
Myror Svar på frågor. Nu flyttar jag! Klick! Jag flyttar till Radar Magazine och jag hoppas ni alla följer med mig.
StyleBites: An Insider's Blog
LOOKBOOK.nu: collective fashion consciousness.
Refinery 29
Le Blog de Betty : Blog mode
Nubbytwiglet.com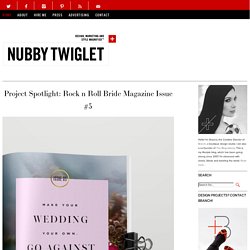 Dear Shauna, I grew up with an artistic passion of my own: fashion and design. I had dreams of attending Parsons in NYC but when I sought out my more creative inclinations for college, I was pushed into a more "practical career path".
Street Clash
my friend shelley and i have been friends for 28 years...since we were 10. i was new at woodlands elementary school in longwood, florida, and she reached out to me and befriended me. our lives have diverged in different directions over the decades, but i still love her as a sister and when i go down to florida a couple of times a year i try to get together with her if time and circumstances allow. back in july of 2013, she told me she was pregnant. i was overcome with joy for her (and her partner danny). just after christmas 2013, one day after, to be specific, she had her second child, a tiny little girl named danielle. this quilt is for that special baby girl, little danielle, the new baby of my oldest, dearest friend. :)
bits and bobbins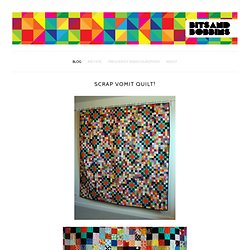 the street walker
Welcome to Hope Street Markets We welcome you to our wonderful world of unique clothing, accessories, handbags, and shoes, where fresh floral patterns and flirty designs flourish, and fun frocks and fabulously flattering swimwear spring into style. ModCloth provides an exciting and engaging online shopping experience for everyone in search of cute clothing with remarkable flair. Dozens of darling designs are added daily, so check back often for our perfect pieces of statement jewelry, the dresses you've been dreaming of, coveted vintage pieces, and an ever-expanding array of unique clothing.
Mod Retro Indie Clothing & Vintage Clothes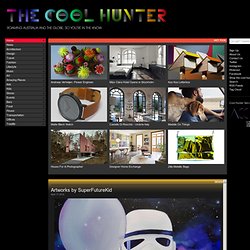 More than 400 invited guests attended the opening event of The Art Hunter in Sydney on Tuesday night. The Art Hunter launch is a collaboration between The Cool Hunter and Jaguar, and the opening night was also the Australian debut of the spectacular Jaguar C-X17 concept car. To present The Art Hunter, we engaged our dream team of collaborators, led by the incomparable Natalie Longeon, Peter Pengly and Phil Barker from The Artistry (they designed and executed our Summer Lovers store as well), to transform a 500 m2 warehouse in Alexandria into a genuinely exciting, temporary three-week art exhibition experience. The Art Hunter is not a white-walled space where you quietly walk past pieces of art. Instead, it is an eclectic and vibrant environment where every wall is a different colour (by our paint sponsor Taubmans), where there is no natural light and where the work of more than 40 artists, curated by us, is not only on display but also for sale.
thecoolhunter.com.au
Wardrobe Remix - a set on Flickr
Only shallow
bits and bobbins by tricia royal
moderniteter - en blogg från Tjejsajten.se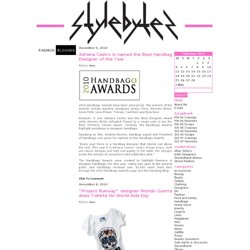 Style Bytes
2010 Handbago Awards have been announced. The winners of the awards include big-time designers Jimmy Choo, Hermès Birkin, Linea Pelle, Lena Erziak, Treesje, Cashhimi and Nyla Noor. However, it was Adriana Castro won the Best Designer Award while Hermès Birkin defeated Chanel by a single vote to win the Best Timeless Classic Award. Certainly, the Handbago Awards highlight excellence in designer handbags. Speaking on this, Kristina Moreno, handbag expert and President of Handbago.com gives her opinion on the Handbago Awards: "Every year there is a handbag designer that stands out above the rest.
After days of furious coding, databases crashing (not my fault…), late nights, and trying not to change the design yet again, I have a portfolio website! I'm so ecstatic! In the process I also moved my blog, and the new address is: http://blog.caseybrowndesigns.com. As with my last blog-move, I'll be posting in conjunction with the "old" blog for a week, and then will permanently move to the new home. So please adjust your feeds (sorry about this–I know it's so annoying!).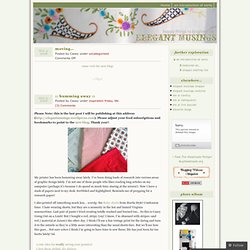 elegant musings
On Friday night, I sat knee-to-knee with my friend Sarah, as we watched Gabby on stage. She was launching her new book, Miracles Now. The lecture was incredible, and afterwards, she opened up the stage for Q&A. The clock was ticking, and it was time for the party to wind down. A woman approached the microphone. She was terrified, trembling, and she could hardly get the words out.
iCiNG - galadarling.com
april 7, 20143 Sources: Maria van Nguyen, Chic Muse, Ordinary People, Karla's Closet Tags: blog, bloggers, blogspot, chic muse blog, Chicmuse, inspiration / streetstyle, Karla's Closet, maria van nguyen, ordinary people blog maart 31, 20146
FashionFillers
garance doré: une fille comme moi
Painfully Hip — Fashion-Forward Finds for the Weak of Wallet
Fops and Dandies
wear palettes
style stalking blogs
Street Peeper: Global Street Fashion
080311 - Tröjaskärpskor. - lisaplace - en blogg från Tjejsajten.se
Ledig måndag - Dagens - moderniteter - en blogg från Tjejsajten.se
Fashion Toast
Style Bubble Daily Wear
Kingdom Of Style
:: madeit - buy & sell independent goods online, home of the independent australian designers directory ::
El Fashionista — Blog de moda
liebemarlene vintage
Street Peeper: Global Street Fashion
NOTCOUTURE
NOTCOT
Tokyomade Online Shop: Tokyo style by Tokyo and Japan-based designers
Style Bubble
Kingdom Of Style
Blog: Shop Outside the Mainstream
she's in fashion.