Kartika9
Kartika Angkawijaya
A blogger, an Apple fan, a photography enthusiast, a movie lover, a web developer
Baseball legend Cal Ripken, Jr., spoke last week-end at the Glazer-Kennedy InfoSummit in Baltimore. What an amazing life story he shared! I was lucky enough to get this photo with him after his talk. Cal's 21-year career with the Baltimore Orioles included playing 2,632 consecutive games.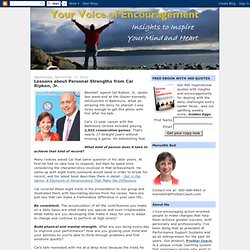 Lessons about Personal Strengths from Cal Ripken, Jr.
How to Build a Successful Blog: Must Have Resources
Everyday in our lives, we met different people with different characters, starting with our own family member. You may have some disagreements even with your mom or dad, or there are some things you don't like from your siblings, or they simply piss you off. Oh well, they are all there. So.. What are we going to do now?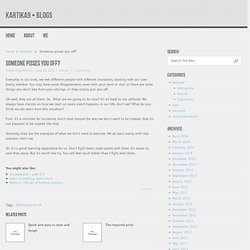 Someone pisses you off?
Apple continues to blur the line between pro and consumer — Apple News, Tips and Reviews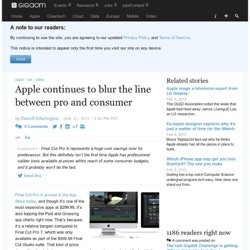 Final Cut Pro X arrived in the App Store today , and though it's one of the most expensive apps at $299.99, it's also topping the Paid and Grossing app charts right now. That's because it's a relative bargain compared to Final Cut Pro 7, which was only available as part of the $999.99 Final Cut Studio suite. That kind of price drop will not only help encourage pro customers to upgrade, but it should also convince some pro-sumer customers to step up to the big leagues. This is only the most recent example of Apple bringing significant price cuts to once expensive software.
So, what is an API? An application programming interface is a collection of programming instructions and standards for accessing a software application. With an API, you can design products powered by the service the API provides. HTML5 has several new APIs.
HTML5 fundamentals, Part 3: The power of HTML5 APIs