Side Dish
This tater tot casserole is perfect for busy nights when you don't have much time to cook. This casserole consists of cooked ground beef mixed with cream of chicken soup, cheddar cheese, and tater tots. The only real work that is involved in this recipe is browning the meat.
Tater Tot Casserole Recipe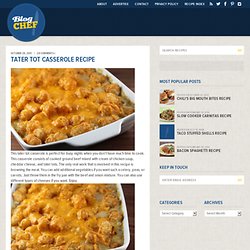 Modern Manna recipe / Adam's award-winning potato latkes
Potato latkes. Photo by Lisa F. Young Text size this story is by Vered Guttman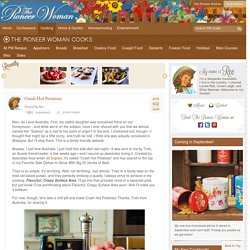 Man, do I love Australia. First, my oldest daughter was conceived there on our honeymoon…and while we're on the subject, have I ever shared with you that we almost named her "Sydney" as a nod to her point of origin? In the end, I chickened out, though—I thought that might be a little corny, and truth be told, I think she was actually conceived in Brisbane . But I'll stop there. This is a family-friendly website. Anyway, I just love Australia.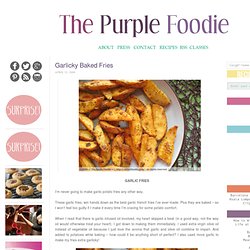 I'm never going to make garlic potato fries any other way. These garlic fries, win hands down as the best garlic french fries I've ever made. Plus they are baked – so I won't feel too guilty if I make it every time I'm craving for some potato comfort. When I read that there is garlic infused oil involved, my heart skipped a beat (in a good way, not the way oil would otherwise treat your heart).
Amish Hash Browns Recipe
I am * in love * with this simple, no-frills mac and cheese. :) My granny used to make this all the time- she knew it was my favorite and always had it ready whenever I came to visit. :) It's a delicious quick-and-easy side dish- no fancy or unnecessary ingredients, just pure, unadulterated mac and cheese. :D It's definitely one of my go-to meals- I almost always have all the ingredients on hand- and the baking time / temp isn't too picky so I can usually just pop it in the oven with whatever my main dish is. :) The ingredients: noodles, butter, salt, shredded cheese and milk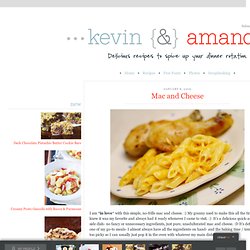 In the realm of Scalloped Potatoes, this recipe is the winner . . . at least in my book. It's a Family Favorite. We make these for almost every holiday dinner, and in between. When I was younger, we would devour these very quickly at the dinner table. If there were any left-overs, we would fight for them! I got smart though . . .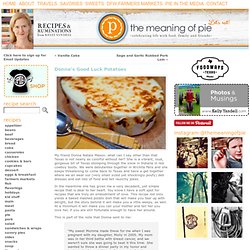 My friend Donna Natale Mason…what can I say other than that Texas is not nearly as colorful without her? She is a vibrant, loud, gorgeous bit of Texas stomping through the snow in Indiana in red cowboy boots. We were debutantes together in Wichita Falls and she keeps threatening to come back to Texas and have a get together where we all wear our (very small sized yet shockingly poufy) deb dresses and eat lots of food and tell raunchy jokes.
Spaghetti with Butter, Parmesan, and Pepper Recipe at Epicurious
Cook pasta in large pot of boiling salted water until just tender, stirring occasionally. Drain, reserving 1 cup cooking liquid. Return pasta to pot. Add 1/4 cup reserved cooking liquid, cheese, and butter. Toss over medium heat until cheese melts and sauce coats pasta, adding more reserved cooking liquid if dry, about 3 minutes.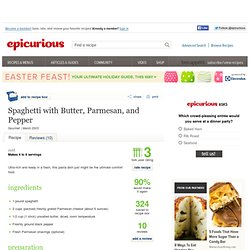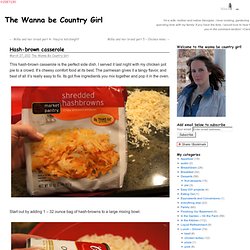 This hash-brown casserole is the perfect side dish. I served it last night with my chicken pot pie to a crowd. It's cheesy comfort food at its best. The parmesan gives it a tangy flavor, and best of all it's really easy to fix.
Crispy Onion Rings Recipe
If french fries and onion rings ever got married and had a baby, I think it would be something like this…a potato ring. You have a light and crispy outer coating with a soft potato and caramelized onion center…why? Because we can I guess, who knows…but it's kind of fun, right?! My boyfriend and his friends have this thing where every super bowl they have a "Deep-Fry Fest" where, well they deep fry everything; so if you're anything like my boyfriend you now have another "Deep Fry Fest" recipe to use! Two things I can't stress enough is: 1) the importance of having the potatoes completely coated; no holes please, or the mashed potatoes will pour out of the holes once they hit the oil. 2) the importance of the rings being frozen solid before entering the oil…it just helps with the frying, that's all. Finally, since ranch is pretty much good with anything it only seemed natural to pair these savory, fried treats with a quick and easy homemade ranch sauce.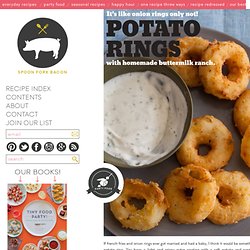 A creamy macaroni and cheese recipe that will satisfy both young and old made with Kerrygold cheese and butter from grass-fed cows. This mac and cheese reheats beautifully the next day with just a bit of milk or cream stirred in. Ole pointed out a few weeks ago that our children were growing up with a different food experience than either one of us had. Things like peanut butter and jelly sandwiches, mac and cheese lunches and daily desserts are not the norm over here. Rather than growing up on lunches made from blue boxes and smeared on sandwich bread, our kids are generally dining on leftover fried rice , sandwiches made from leftover meat and a variety of soups and pastas , which do, in fact, include macaroni and cheese every so often. So, when our Costco recently started stocking their shelves with Kerrygold products, I felt inclined to share one of my favorite macaroni and cheese recipes with you.
Camping Recipes - Camp Fire Chili Cheese Fries
As always, thanks for visiting my site! If this looks delicious to you, please sign up for my occasional emails . . . with more great recipes! One of my absolute favorite flavors in the world (right up there with Nutella and mangoes) is Chipotle Peppers in Adobo Sauce . Spicy, smoky, and oh-so-yummy! This french fry recipe is so flavorful that you really don't need to dip them in anything.
I don't have time to faff about much with breakfast during the week – perhaps a bowl of granola, a fruit smoothie, or the odd bacon and egg sarnie after a heavy night out. Weekends however are a different matter. B is somewhat of a master with eggs and there's nothing I like better than lazily poring over the Sunday papers with a plate of his scrambled eggs and smoked salmon on rye or sunny side ups with toulouse sausages and girolles by my side. Of course we do alternate brunch duty, and on the days I'm behind the stove I may whip up some eggs of my own ( baked à la Ottolenghi ) or these potato fritters, a popular request. Seriously crunchy and loads tastier than your standard hash brown (you know what they say about bacon). We like to have them on their own with lashings of ketchup, but they also make a great addition to a larger fry-up platter.
bacon hash browns « gourmet traveller
Roasted Garlic Mashed Potatoes Recipe
Parmesan Roasted Potatoes (Gourmet, Unbound)
As soon as I got word of Gourmet, Unbound , I began searching on Epicurious for the "perfect" recipe for this December. I was determined to find a good one, since it was the first official month of Gourmet, Unbound . I stumbled across this recipe for Peppermint Patties from the December 2007 issue , and I knew they sounded perfect. I imagined how beautiful they would look drizzled with chocolate and sprinkled with some crushed peppermint candies. I knew they would look beautiful in glass dishes on my table for Thanksgiving… and my guests would love them!
Forget about the frozen spicy wedges, make your own and you will be rewarded tremendously for a small amount of effort put in. This is great as a side dish, finger food or on its own with some shredded cheddar served on top. Ingredients (Serves 3) 5 big potatoes (preferably floury type) 3 pinches of ground paprika 3 pinches of chilli powder 3 pinches of dried herbs desired 1/2 cup of olive oil course ground black pepper Preparation
Recipe: Potato series (3. Spicy wedges) «
Perfect Thin and Crispy French Fries
Southern Skillet Corn