Physics
How to use Physics to Guess the Number of M&M's in a Jar : Living the Scientific Life (Scientist, Interrupted)
Universe to multiverse
Stephen Hawking's 'The Grand Design' puts M-theory to the mysteries of the universe
"Philosophy is dead," Stephen Hawking declares in the introduction to his new book. "Philosophy has not kept up with modern developments in science, particularly physics." It's the kind of brash toss-off we've come to expect from Albert Einstein's heir.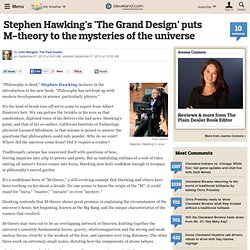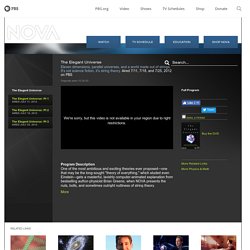 The Elegant Universe: Part 3 PBS Airdate: November 4, 2003 NARRATOR: Now, on NOVA, take a thrill ride into a world stranger than science fiction, where you play the game by breaking some rules, where a new view of the universe pushes you beyond the limits of your wildest imagination.
cqo4t.jpg (JPEG Image, 3850 × 1925 pixels)
The Astronomical Highlights of 2010
Log in Cynthia Yildirim Examination of the Fabric of the Universe
Examination of the Fabric of the Universe Video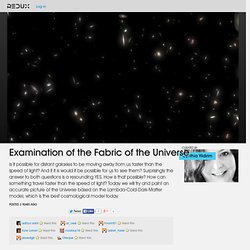 Dr. Quantom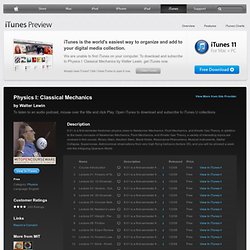 Description 8.01 is a first-semester freshman physics class in Newtonian Mechanics, Fluid Mechanics, and Kinetic Gas Theory. In addition to the basic concepts of Newtonian Mechanics, Fluid Mechanics, and Kinetic Gas Theory, a variety of interesting topics are covered in this course: Binary Stars, Neutron Stars, Black Holes, Resonance Phenomena, Musical Instruments, Stellar Collapse, Supernovae, Astronomical observations from very high flying balloons (lecture 35), and you will be allowed a peek into the intriguing Quantum World. Customer Reviews Physics as elucidated by Prof Walter Lewin
Description In addition to the basic concepts of Electromagnetism, a vast variety of interesting topics are covered in this course: Lightning, Pacemakers, Electric Shock Treatment, Electrocardiograms, Metal Detectors, Musical Instruments, Magnetic Levitation, Bullet Trains, Electric Motors, Radios, TV, Car Coils, Superconductivity, Aurora Borealis, Rainbows, Radio Telescopes, Interferometers, Particle Accelerators (a.k.a. Atom Smashers or Colliders), Mass Spectrometers, Red Sunsets, Blue Skies, Haloes around Sun and Moon, Color Perception, Doppler Effect, Big-Bang Cosmology. Customer Reviews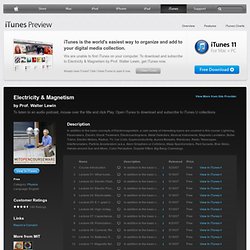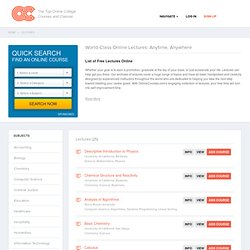 Whether your goal is to earn a promotion, graduate at the top of your class, or just accelerate your life. Lectures can help get you there. Our archives of lectures cover a huge range of topics and have all been handpicked and carefully designed by experienced instructors throughout the world who are dedicated to helping you take the next step toward meeting your career goals. With OnlineCourses.com's engaging collection of lectures, your free time will turn into self-improvement time.
2011-15-d-print.jpg (JPEG Image, 3000x2400 pixels) - Scaled (37
Physics III: Vibrations & Waves - Download free content from MIT on iTunes
Description In addition to the traditional topics of mechanical vibrations and waves, coupled oscillators, and electro-magnetic radiation, students will also learn about musical instruments, red sunsets, glories, coronae, rainbows, haloes, X-ray binaries, neutron stars, black holes and big-bang cosmology. Customer Reviews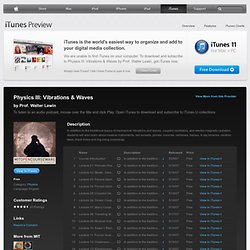 Podcasts - Astronomy 161 - Introduction to Solar System Astronomy by Richard Pogge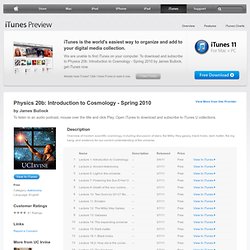 Description Overview of modern scientific cosmology, including discussion of stars, the Milky Way galaxy, black holes, dark matter, the big bang, and evidence for our current understanding of the universe. Customer Reviews Great content, but audio is seriously lacking by AngryFanOfBirds Great content and the professor is very good at giving real-world analogies which are easy to comprehend.
Modern physics began with a sweeping unification: in 1687 Isaac Newton showed that the existing jumble of disparate theories describing everything from planetary motion to tides to pendulums were all aspects of a universal law of gravitation. Unification has played a central role in physics ever since. In the middle of the 19th century James Clerk Maxwell found that electricity and magnetism were two facets of electromagnetism. One hundred years later electromagnetism was unified with the weak nuclear force governing radioactivity, in what physicists call the electroweak theory. This quest for unification is driven by practical, philosophical and aesthetic considerations.
A Geometric Theory of Everything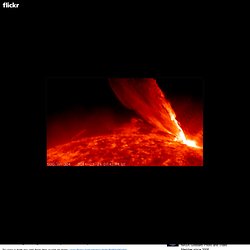 NASA's SDO Captures a Monster Prominence [video]
NASA image captured Feb. 24, 2011 To see an image showing the size of the prominence in comparison to the size of earth click here. To view a high res still from this event go here: www.flickr.com/photos/gsfc/5483196119/
Time Dialation