Desserts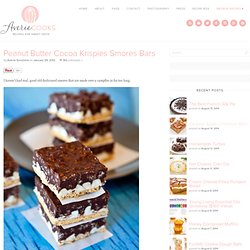 I haven't had real, good old-fashioned smores that are made over a campfire in far too long. Like about twenty years, give or take, but who's counting. The last time I roasted marshmallows over a campfire was when I was a Girl Scout. I have memories of being too impatient to wait for the marshmallows to toast evenly and instead, I would intentionally dip my wooden stick, with splinter-filled marshmallows speared on it, directly into the flames.
Soooooo… you know that episode of Sex and the City where Miranda has to dump dish soap on top of chocolate cake just so she will stop eating it?? Uh. Yeeeeeah.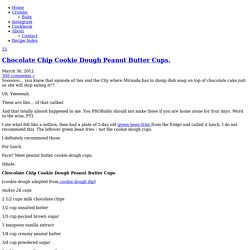 Make it Easy For easy removal of dessert from pan before cutting into bars, line empty pan with foil or parchment paper, with ends of foil extending over sides. Then, use the foil handles to remove chilled dessert from pan before cutting into bars. Mocha Nanaimo Bars Blend 3 Tbsp. coffee-flavoured liqueur with 2 tsp. Maxwell House Coffee granules.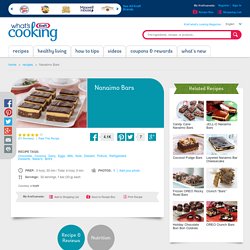 Nanaimo Bars recipe at Kraftcanada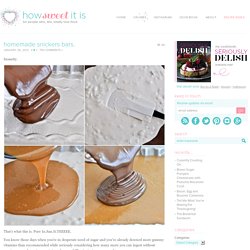 Insanity. That's what this is. Pure In.San.It.TEEEEE. You know those days when you're in desperate need of sugar and you've already downed more gummy vitamins than recommended while seriously considering how many more you can ingest without causing severe harm to your internal organs?
Cupcakes are a blast.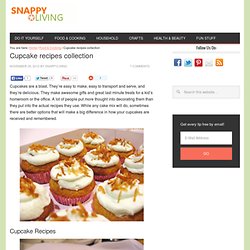 The best recipes come tried and true from friends who begged them from other friends and so on and so on. That's the wonderful thing about sharing recipes – the more good recipes we share, the better we all get to eat! This banana bread comes from my friend Heidi who years ago begged this recipe from a ski friend's mother – Mrs. Hockmeyer (parents of friends are always Mr. and Mrs. no matter how old we get).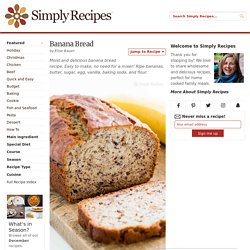 Frozen TOBLERONE Mousse Squares recipe at Kraftcanada