Desserts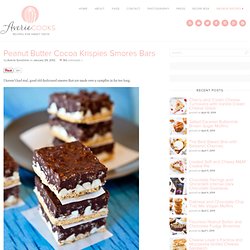 I haven't had real, good old-fashioned smores that are made over a campfire in far too long. Like about twenty years, give or take, but who's counting. The last time I roasted marshmallows over a campfire was when I was a Girl Scout.
Soooooo… you know that episode of Sex and the City where Miranda has to dump dish soap on top of chocolate cake just so she will stop eating it?? Uh. Yeeeeeah.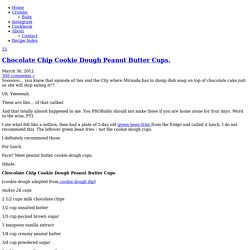 Nanaimo Bars recipe at Kraftcanada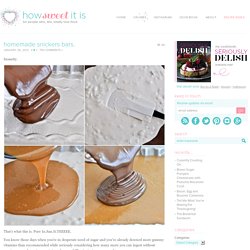 Insanity. That's what this is. Pure In.San.It.TEEEEE. You know those days when you're in desperate need of sugar and you've already downed more gummy vitamins than recommended while seriously considering how many more you can ingest without causing severe harm to your internal organs?
Frozen TOBLERONE Mousse Squares recipe at Kraftcanada