Sweets
Pink Lemonade Pie The first pie I ever made. Serve it chilled to friends who LOVE PINK! Here's what you need to make this cool~PINK~luscious pie: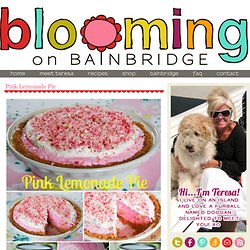 Blooming on Bainbridge: Pink Lemonade Pie
Homemade Brownie Mix
Nutella Coolwhip Popsicles! An EASY, Delicious Treat to Keep You And The Kiddies Cool This Summer <3 | CanadianFreeStuff.com
Grain-free Peanut Butter Chocolate Chip Cookie Dough Bites
Home » Recipes » Desserts » Cookies » The Original Peanut Butter Chocolate Chip Cookie Dough Bites Recipe (aka Chickpea Cookies) Looking for the chickpea cookies from Pinterest or Facebook? Here's the original recipe! Chickpea cookies! Chickpea cookies with no flour, no oil, no white sugar.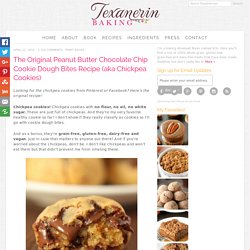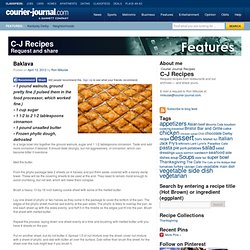 In a large bowl mix together the ground walnuts, sugar and 1 1/2 tablespoons cinnamon.
Baklava | C-J Recipes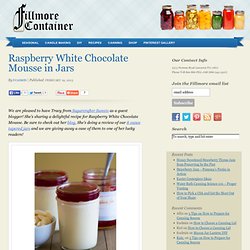 Raspberry White Chocolate Mousse in Jars
We are pleased to have Tracy from Sugarcrafter Sweets as a guest blogger!
Good Ideas For You | Bottoms Up! Irish Cream Hot Fudge Cupcakes
Pineapple Upside-Down Cake
Bottoms Up! Irish Cream Hot Fudge Cupcakes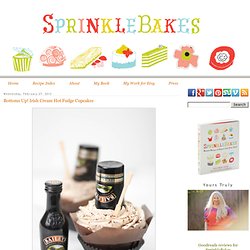 Whenever dessert can be interactive, that's a plus in my book.
strawberry crunch icebox cake
Here's what we enjoyed on Easter Sunday morning, warm from the oven,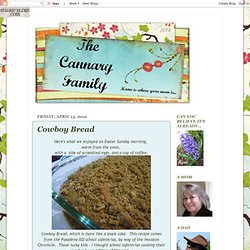 Cowboy Bread
Cinnamon Bun Pecan Pie
Recipe Traditions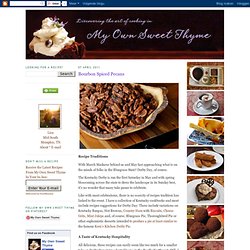 My Own Sweet Thyme: Bourbon Spiced Pecans
Country Style Sliced Baked Apples Recipe
Quick & Easy Recipes Cream Cheese Monkey Bread | Quick & Easy Recipes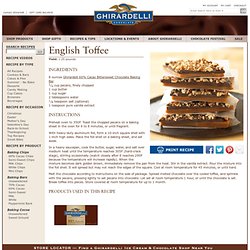 Premium Chocolate and Chocolate Gifts
Preheat oven to 350F. Toast the chopped pecans on a baking sheet in the oven for 6 to 8 minutes, or until fragrant.
What's more thoughtful and fun than a face cake on your birthday?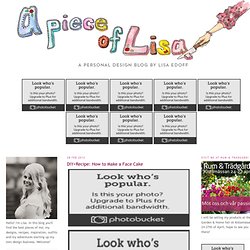 DIY+Recipe: How to Make a Face Cake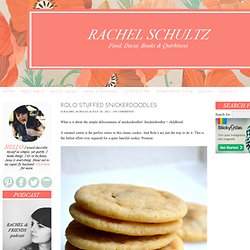 What is it about the simple deliciousness of snickerdoodles?
Rolo Stuffed Snickerdoodles « Rachel Schultz
view idea:Recipe:469:deliciously dark chocolate cheesecake
Make your pins come true – Pillow Cheesecake with Salted Butter Caramel Sauce
Salted Nut Squares 
This is one of those recipes that I'm almost embarrassed to share.
Grandma's Old-Fashioned Bread Pudding with Vanilla Sauce
Pudding Ingredients:
25 Favorite Bar Cookie Recipes
We all have a weakness for treats at our house. Growing up, Mom would fix a pan of bar cookies (it didn't matter what kind) and we would sit around the kitchen, telling stories.
Chocolate Cobbler « Where Flours Bloom
Boston Cream Poke Cake
Scarecrow Treats
[Please Welcome Our Guest] Karly from Buns In My Oven
so i thought that i might share another recipe...
Recipe Tuesday -Banoffee Danger Pie
Jello Cloud Parfait
Microwave Coffee Cake in a Mug
Mini Pineapple Upside Down Cakes
Chocolate Cake In A Mug Recipe
Tres Leches Cake
Rainbow Jello Eggs {Easter Desserts
Carrot Cake baked in a Jar
Rainbow Cake in a Jar
Microwave Caramels Recipe - Food.com - 367414
Menus, Methods and Musings: Desserts: Salted Caramel Cheesecake (Updated with A Note on Salt)
Recipe: Banoffee "Danger" Pie
Black Sticky Gingerbread Recipe
Baked Hot Chocolate
Recipe: Martha Stewart's crisp coconut and chocolate pie
THE Chocolate Cola cake
The Country Cook: Oreo Puddin' Poke Cake
Country Style Sliced Baked Apples Recipe
Rolo TURTLES. (Not the bastard holiday M&M kind) | {So Wonderful, So Marvelous}
10 Tasty Mug Cakes That You Can Make in Just Minutes
Two-Ingredient Lemon Bars
No-Bake Cookies
Peanut Butter Cereal Treats Recipe