Sweets
Pink Lemonade Pie The first pie I ever made. Serve it chilled to friends who LOVE PINK! Here's what you need to make this cool~PINK~luscious pie: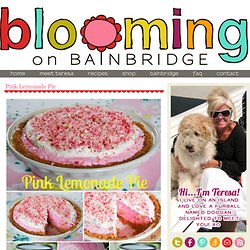 Blooming on Bainbridge: Pink Lemonade Pie
7310Share 17Share I have been on a D.I.Y. rampage lately.
Homemade Brownie Mix
Nutella Coolwhip Popsicles! An EASY, Delicious Treat to Keep You And The Kiddies Cool This Summer <3 | CanadianFreeStuff.com
Grain-free Peanut Butter Chocolate Chip Cookie Dough Bites
Home » Recipes » Desserts » Cookies » The Original Peanut Butter Chocolate Chip Cookie Dough Bites Recipe (aka Chickpea Cookies) Looking for the chickpea cookies from Pinterest or Facebook? Here's the original recipe! Chickpea cookies! Chickpea cookies with no flour, no oil, no white sugar.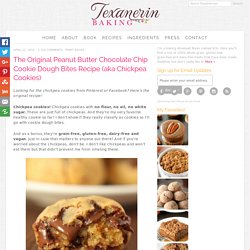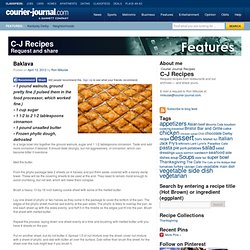 In a large bowl mix together the ground walnuts, sugar and 1 1/2 tablespoons cinnamon. Taste and add more cinnamon if desired. It should taste strongly, but not aggressively, of cinnamon, which can become bitter if overdone. Melt the butter.
Baklava | C-J Recipes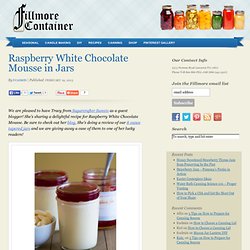 Raspberry White Chocolate Mousse in Jars
We are pleased to have Tracy from Sugarcrafter Sweets as a guest blogger! She's sharing a delightful recipe for Raspberry White Chocolate Mousse. Be sure to check out her blog. She's doing a review of our 8 ounce tapered jars and we are giving away a case of them to one of her lucky readers! Hi there!
Bottoms Up! Irish Cream Hot Fudge Cupcakes
Pineapple Upside-Down Cake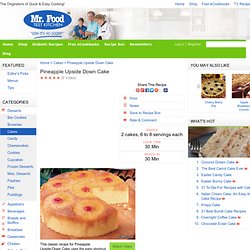 2 cakes, 6 to 8 servings each 30 Min What You'll Need: 2/3 cup packed light brown sugar 4 tablespoons (1/2 stick) butter, melted 1 (20-ounce) can pineapple slices, drained 10 maraschino cherries 1 (18.25-ounce) package yellow cake mix 1 cup water 1/4 cup vegetable oil 3 eggs What To Do:
Bottoms Up! Irish Cream Hot Fudge Cupcakes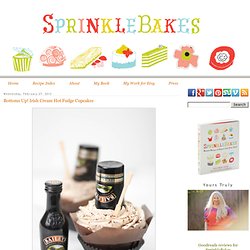 Whenever dessert can be interactive, that's a plus in my book. I love dishing up sweets that will make people feel special, and for me, that doesn't always mean handing out slices of cake. I'm talking individual desserts, all dressed up for one with an element of surprise. I live for that sort of thing.
strawberry crunch icebox cake
Here's what we enjoyed on Easter Sunday morning, warm from the oven, with a side of scrambled eggs, and a cup of coffee: Cowboy Bread, which is more like a snack cake. This recipe comes from the Pasadena ISD school cafeterias, by way of the Houston Chronicle. Those lucky kids - I thought school cafeterias cooking their own food was a thing of the past...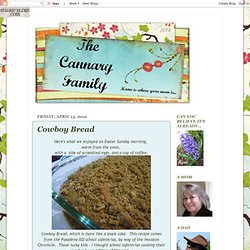 Cowboy Bread
Cinnamon Bun Pecan Pie
Recipe Traditions With March Madness behind us and May fast approaching what is on the minds of folks in the Bluegrass State? Derby Day, of course. The Kentucky Derby is run the first Saturday in May and with spring blossoming across the state to dress the landscape in its Sunday best, it's no wonder that many take pause to celebrate. Like with most celebrations, there is no scarcity of recipes tradition has linked to the event.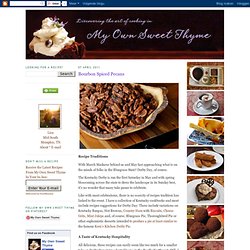 My Own Sweet Thyme: Bourbon Spiced Pecans
Country Style Sliced Baked Apples Recipe
Quick & Easy Recipes Cream Cheese Monkey Bread | Quick & Easy Recipes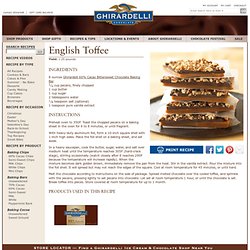 Premium Chocolate and Chocolate Gifts
Preheat oven to 350F. Toast the chopped pecans on a baking sheet in the oven for 6 to 8 minutes, or until fragrant. With heavy-duty aluminum foil, form a 10-inch square shell with 1-inch high sides. Place the foil shell on a baking sheet, and set aside. In a heavy saucepan, cook the butter, sugar, water, and salt over medium heat until the temperature reaches 305F (hard-crack stage), stirring occasionally (watch closely after it reaches 290F because the temperature will increase rapidly). When the mixture becomes dark golden brown, immediately remove the pan from the heat.
What's more thoughtful and fun than a face cake on your birthday? The answer is a homemade face cake! I came up with the idea of a homemade portrait cake when my fiancé James turned 30 a couple of years ago. I wanted to surprise him with a really special cake, but I didn't want to order a cake with his photograph from our local cake shop since they're very expensive and, in my opinion, not very tasty. So the idea of making my own cake with a picture of James was formed.
DIY+Recipe: How to Make a Face Cake
What is it about the simple deliciousness of snickerdoodles? Snickerdoodles = childhood. A caramel center is the perfect remix to this classic cookie. And Rolo's are just the way to do it. This is the littlest effort ever required for a quite fanciful cookie.
Rolo Stuffed Snickerdoodles « Rachel Schultz
view idea:Recipe:469:deliciously dark chocolate cheesecake
Make your pins come true – Pillow Cheesecake with Salted Butter Caramel Sauce
Salted Nut Squares 
This is one of those recipes that I'm almost embarrassed to share. Don't get me wrong. These little squares are quite tasty. It's just that they're so easy to make that it seems almost wrong. There's plenty to like about these salty treats.
Grandma's Old-Fashioned Bread Pudding with Vanilla Sauce
25 Favorite Bar Cookie Recipes
Chocolate Cobbler « Where Flours Bloom
Boston Cream Poke Cake
Scarecrow Treats
[Please Welcome Our Guest] Karly from Buns In My Oven
so i thought that i might share another recipe...
Recipe Tuesday -Banoffee Danger Pie
Jello Cloud Parfait
Microwave Coffee Cake in a Mug
Mini Pineapple Upside Down Cakes
Chocolate Cake In A Mug Recipe
Tres Leches Cake
Rainbow Jello Eggs {Easter Desserts
Carrot Cake baked in a Jar
Rainbow Cake in a Jar
Microwave Caramels Recipe - Food.com - 367414
Menus, Methods and Musings: Desserts: Salted Caramel Cheesecake (Updated with A Note on Salt)
Recipe: Banoffee "Danger" Pie
Black Sticky Gingerbread Recipe
Baked Hot Chocolate
Recipe: Martha Stewart's crisp coconut and chocolate pie
THE Chocolate Cola cake
Oreo Puddin' Poke Cake
Country Style Sliced Baked Apples Recipe
Rolo TURTLES. (Not the bastard holiday M&M kind) | {So Wonderful, So Marvelous}
10 Tasty Mug Cakes That You Can Make in Just Minutes
Two-Ingredient Lemon Bars
No-Bake Cookies
Peanut Butter Cereal Treats Recipe