Food
America's Top 10 New Sandwiches. Forget who piles pastrami highest or fits the most varieties of cold cuts onto one hero roll.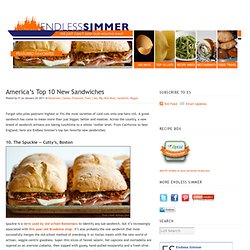 A great sandwich has come to mean more than just bigger, better and meatier. Across the country, a new breed of sandwich artisans are taking lunchtime to a whole 'nother level. From California to New England, here are Endless Simmer's top ten favorite new sandwiches. 10. World Hearth Recipe Collection - StumbleUpon. Vanilla Bean Marshmallows [Week 5 of 12 Weeks of Christmas] Candy & Buns In My Oven - StumbleUpon. Pepperoni Pizza Monkey Bread - StumbleUpon. How do you make bread even better?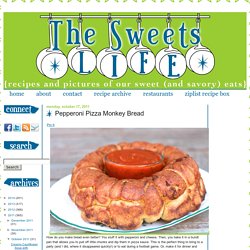 You stuff it with pepperoni and cheese. Then, you bake it in a bundt pan that allows you to pull off little chunks and dip them in pizza sauce. This is the perfect thing to bring to a party (and I did, where it disappeared quickly!) Homemade Cheese Crackers | She Wears Many Hats. My Fridge Food - Recipes you already have in your Fridge. 2 Stews: 1-2-3 Chocolate Microwave Mug Cake. Calling all Chocoholics!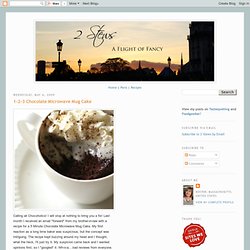 I will stop at nothing to bring you a fix! Last month I received an email "forward" from my brother-in-law with a recipe for a 5 Minute Chocolate Microwave Mug Cake. Deelicious Sweets. Peanut butter pretzel bites & Two Tiny Kitchens. Salty and sweet.
Crunchy and melt-in-your-mouth. Peanut butter and chocolate. Dangerous and delicious (you know what I mean). Spaghetti and Meatball Pot Pie. Remember those meatballs I made for a "special idea" on Friday?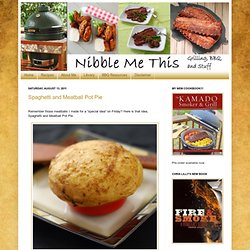 Here is that idea, Spaghetti and Meatball Pot Pie. I took the concept and figured if pizza was a good pot pie, then spaghetti and meat balls would be too. This isn't as much a recipe as it is a process. How To Make Perfect Brownies | How To Cook Like Your Grandmother. I've tried lots of brownie recipes: Boxes, scratch, frosted, plain, nuts, chips, fudge … Each of them has something to like, but depending on my mood I might want a change of pace.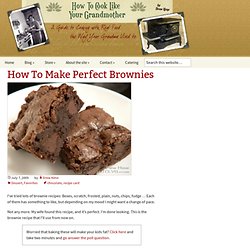 Not any more. My wife found this recipe, and it's perfect. I'm done looking. Nutella Mug Cake. I have been experimenting with different mug cakes every since I heard about them about a year ago.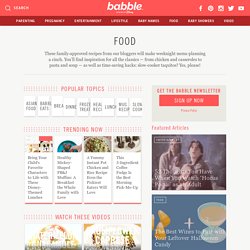 None of them have been winners. They were either too chewy, too dry, or not sweet enough. Twix Cheesecakes – Gingerbread Bagels. TasteSpotting | a community driven visual potluck. Watermelonade Recipe at Epicurious.com. Photo by Roland Bello yield Makes 1 gallon (serves 16) active time 30 min total time 30 min You would be hard-pressed to find something more refreshing than watermelon.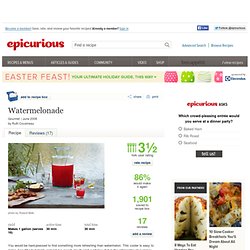 Parmesan Roasted Potatoes. Most favorited all-time.
---