Interesante
Get flash to fully experience Pearltrees
Neuroscience research into the neuroscience of music shows that musicians' brains may be primed to distinguish meaningful sensory information from noise.
Science fiction is home to some fantastic societies, from Cloud City to Bartertown. But you doesn't have to leave reality for this—our own world has places so abnormal, they make alien societies seem ordinary. Here are 12 remarkable locations in which people once lived (and some still do). 1. Izu Islands
Over 120,000 of you voted, and now the results are in.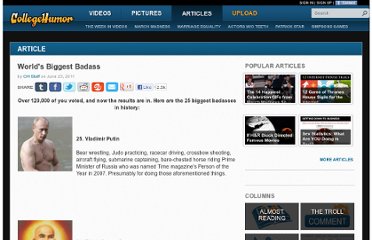 Arquitecutra e ingeniería