Ratings
Online Data Sources
Human Security Index
Democracy Ranking
Investing Across Borders - World Bank Group
Business Environment Snapshots - The World Bank Group
Active Portfolio Management - Fuel quantitative and fundamental models, define an eligible investment universe Research & Analysis - Multi-dimensional data on over 2,300 public companies to assist in pre-trade opportunity analysis and idea generation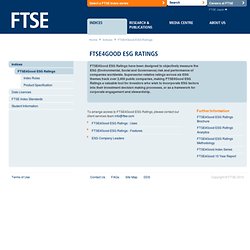 4Good ESG Ratings - FTSE
Rule of Law Index | World Justice Project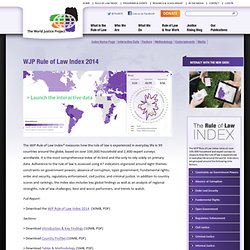 Watch the Index 2012-2013 Launch Watch an in-depth look at the 2012-2013 Rule of Law Index presented at the Newseum in Washington, D.C.
Euro, EUR, Prediction and volatility data table
ViewsWire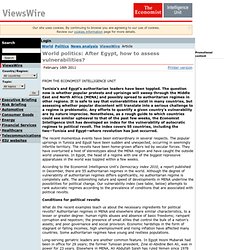 Tunisia 's and Egypt's authoritarian leaders have been toppled. The question now is whether popular protests and uprisings will sweep through the Middle East and North Africa (MENA) and possibly spread to authoritarian regimes in other regions. It is safe to say that vulnerabilities exist in many countries, but assessing whether popular discontent will translate into a serious challenge to a regime is problematic.
Indices | Equity | Europe
EIU Risk rating
Home | About Maplecroft | Media Room | News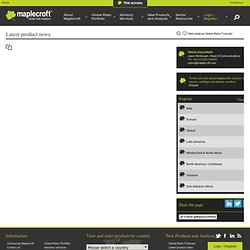 Algeria Maplecroft's in-depth Country Risk Report on Algeria offers high-level analysis of the governance framework, the regulatory and business environment, political violence, human rights and society.
Herfindahl-Index
Der Herfindahl-Index (nach Orris Clemens Herfindahl, 1918–1972) auch: Hirschman-Index oder Herfindahl-Hirschman-Index genannt (Abkürzung: HHI, Zeichen: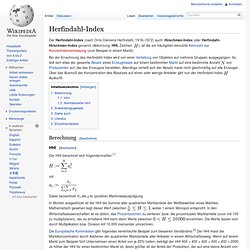 By Country : Cost of Living Index, Consumer Price Index, Rent Index, Restaurant Price Index, ...
Cost of Living Index By Country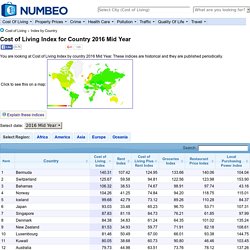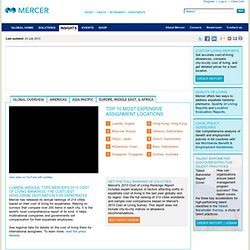 s 2010 Cost of Living survey highlights
Understanding the rankings in Mercer's Cost of Living survey
Global HPI | Global HPI | Explore | Happy Planet Index
Beyond GDP - International Initiative
WorldView
2010ProsperityIndexRankingsTable
EIU democracy index
country risk /Euromoney magazine
Global Enabling Trade | World Economic Forum-Global Enabling Trade
Transformation: Status Index
Transformation: Management Index
Predictions and volatility
Renewable Energy Attractiveness Indices
Environmental Performance Index 2010: Home
The Global Competitiveness Index Analyzer 2010-2011
What's the average level of short-term non-payment risk associated with companies in a particular country?
Country Risk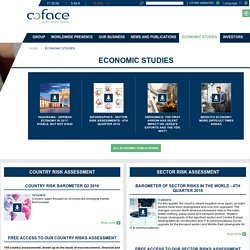 Ratings Sovereigns Ratings List | United States
With governments committing huge sums to tackle the world's most pressing problems, from the instability of financial markets to climate change and poverty, corruption remains an obstacle to achieving much needed progress. The 2010 Corruption Perceptions Index shows that nearly three quarters of the 178 countries in the index score below five, on a scale from 10 (highly clean) to 0 (highly corrupt). These results indicate a serious corruption problem.
International - the global coalition against corruption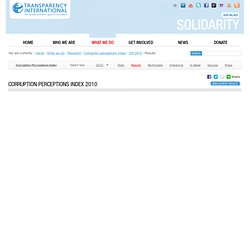 The Travel & Tourism Competitiveness Report 2013