Web Design
Custom Wallpaper Tutorial | Thoughtlab Blog.
Fonts
1stwebdesigner - Graphic and Web Design Blog. Online Web Resources and Design Magazine. Web Design Articles & Tutorials. InShare9 One of our goals at Web Design from Scratch is "Everyone's website works".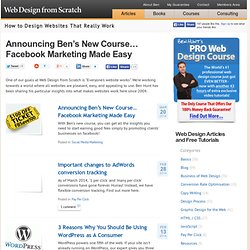 We're working towards a world where all websites are pleasant, easy, and appealing to use. Ben Hunt has been sharing his particular insights into what makes websites work here since 2004. Announcing Ben's New Course… Facebook Marketing Made EasyWith Ben's new course, you can get all the insights you need to start earning good fees simply by promoting clients' businesses on facebook! Important changes to AdWords conversion trackingAs of March 2014, '1 per click' and 'many per click' conversions have gone forever. WordOff. 50 Powerful Time-Savers For Web Designers - Smashing Magazine. Advertisement There are tools that make our lives much easier.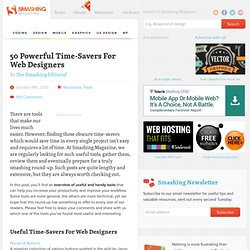 However, finding those obscure time-savers which would save time in every single project isn't easy and requires a lot of time. At Smashing Magazine, we are regularly looking for such useful tools, gather them, review them and eventually prepare for a truly smashing round-up.
KompoZer - Easy web authoring. SnapPages - Create a Website. Free Textures from TextureKing. Scribus.net | Scribus Open Source Desktop Publishing. Web Blogs Tools Etc... Colors. Web Tools. Icons.
---