Web Design
Online Web Resources and Design Magazine
WordOff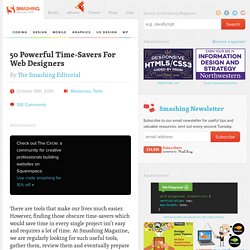 There are tools that make our lives much easier. However, finding those obscure time-savers which would save time in every single project isn't easy and requires a lot of time. At Smashing Magazine, we are regularly looking for such useful tools, gather them, review them and eventually prepare for a truly smashing round-up.
Logo Creation Tools Tips and Tricks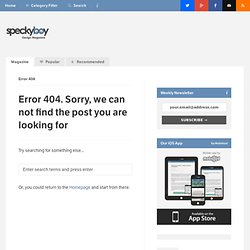 Tutorial Archive A logo featuring fruit cannot be boring (it will not work). The trick to a good fruit logo is to emphasize what makes the fruit mouth-watering: bright colors and juicy shapes. Web 2.0 style logo design can help with this. In this tutorial I outline the steps to create a Juicy Strawberry Logo like this one: Strawberry Logo Tutorial Here are the steps to create a juicy and fresh strawberry… In this CSS (2 & 3) round-up article we have focused on highlighting as many varied techniques covering as many aspects of web, mobile and application development as possible.
Tutorial :Speckyboy Design Magazine