Web Design
HTML5 Introduction – What is HTML5 Capable of, Features, and Resources After analyzing our new focus here at 1WD, which basically is teaching new, young, designers about web design and helping them improve their skills and to start in the business, we realized that we really need to go as deep as possible into the basics. And while we covered many of these already, two basic things are still missing from the website, and these two are in-depth introductions and discussions about HTML5 and CSS. Therefore it is one of my assignments for the next period to teach you about these two technologies and, after this, to create several tutorials for you. So in the next two to three months, I will cover aspects of front-end web design, basic coding and tutorials about them.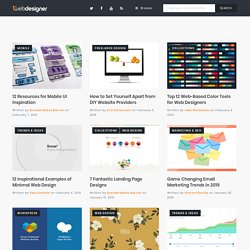 With internet as the trend these days, many would like to have an online presence. The millions of people using social networking sites is a proof of that desire for online presence. You seem to be out of the trend and out-dated if you do not have an account in Facebook, Twitter and others.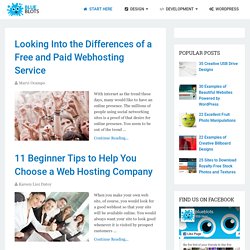 inShare9 One of our goals at Web Design from Scratch is "Everyone's website works". We're working towards a world where all websites are pleasant, easy, and appealing to use. Ben Hunt has been sharing his particular insights into what makes websites work here since 2004. Announcing Ben's New Course… Facebook Marketing Made EasyWith Ben's new course, you can get all the insights you need to start earning good fees simply by promoting clients' businesses on facebook!Important changes to AdWords conversion trackingAs of March 2014, '1 per click' and 'many per click' conversions have gone forever.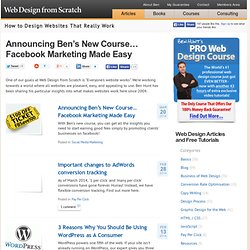 WordOff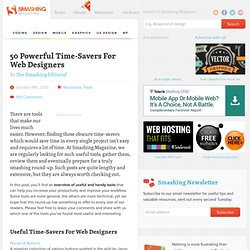 Advertisement There are tools that make our lives much easier. However, finding those obscure time-savers which would save time in every single project isn't easy and requires a lot of time. At Smashing Magazine, we are regularly looking for such useful tools, gather them, review them and eventually prepare for a truly smashing round-up.
Logo Creation Tools Tips and Tricks
Linux Users KompoZer is a GTK application, it has nothing to do with KDE — though it can be installed on KDE, too. Komodo and the Kernel aren't KDE applications either. ;-) KompoZer 0.7.10 is not compatible with GTK ≥ 2.14, hence the crashes on some recent Linux distros like Ubuntu 8.10 and 9.04. Please upgrade to KompoZer 0.8.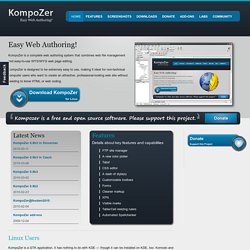 Scribus is an Open Source program that brings professional page layout to Linux, BSD UNIX, Solaris, OpenIndiana, GNU/Hurd, Mac OS X, OS/2 Warp 4, eComStation, and Windows desktops with a combination of press-ready output and new approaches to page design. Underneath a modern and user-friendly interface, Scribus supports professional publishing features, such as color separations, CMYK and spot colors, ICC color management, and versatile PDF creation.