Diet and Foods
This sweet treat of Pumpkin Pudding is a creamy blend of fall spices, maple syrup and cozy pumpkin. Pumpkin pie flavors of nutmeg, cinnamon and ginger are swirled into each spoonful. This is my go-to dessert recipe for fall because it is so simple to prepare in a flash. As easy to make as a smoothie.
Vegan Pumpkin Pudding! Five Ingredients, Five Mins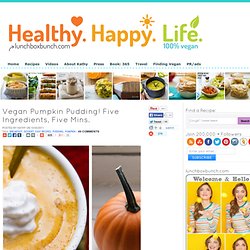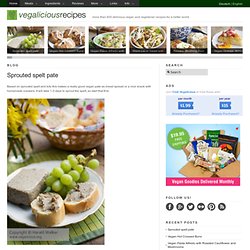 Today we are happy to present a guest recipe by Ursula Escher, the author of The Vegan Survival Guide: Boost Your Mental and Physical Health – Your Guide to Functional Veganism. Growing up vegan wasn't easy for Ursula, especially in a meat loving country like Brazil. Since the idea of veganism was unknown to her family as a child, she lived in a state of near malnourishment, constantly struggling with her diet and health. But all of these obstacles gave her a unique desire to explore, and figure out how to restore her health with vegan foods and nutrition. "The Vegan Survival Guide" shows you how she did this, and explains all of the things that she has realized over decades of learning. From food based detoxification, to brain and immune system support, "The Vegan Survival Guide" explains how to get the most out of your diet in a way that's easy and fun to read.
Smoothies n Blender Drinks
GraziaMakeovers2009.pdf (application/pdf Object)
United States Department of Agriculture
Communities