Philosophy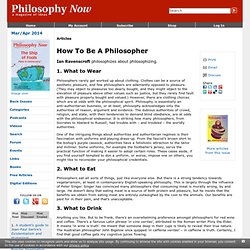 Articles Ian Ravenscroft philosophizes about philosophizing.
Rebecca Black wakes somewhat too perfectly in the early scenes of her viral video, "Friday." Her eyes open exactly as the clock beside her bed flashes seven. She wears full make-up. Rare for a teen, she isn't tired, longs not for any receding dreams.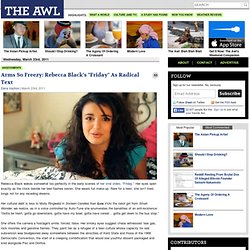 Arms So Freezy: Rebecca Black's "Friday" As Radical Text
Using knives, tweezers and surgical tools, Brian Dettmer carves one page at a time. Nothing inside the out-of-date encyclopedias, medical journals, illustration books, or dictionaries is relocated or implanted, only removed. Dettmer manipulates the pages and spines to form the shape of his sculptures. He also folds, bends, rolls, and stacks multiple books to create completely original sculptural forms.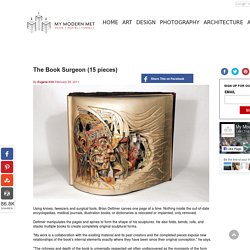 Marx and Engels Internet Archive
First published Sun Nov 16, 2003; substantive revision Mon Jul 28, 2008 Phenomenology is the study of structures of consciousness as experienced from the first-person point of view. The central structure of an experience is its intentionality, its being directed toward something, as it is an experience of or about some object.