Photography
photography and helpful tips
the PhotoPortal
What Digital Camera, digital camera reviews and photography tips | What Digital Camera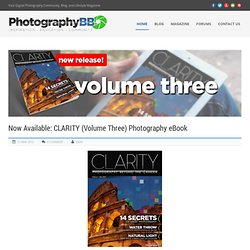 If you're like me and most other keen photographers, you'll be making a series of potentially expensive choices as you acquire gear to help you grow in your photographic endeavors. Most of us have made some decisions that haven't made the best use of our money; in fact, at times we've just wasted it away with purchases we later come to regret. I'd like to offer some structure that may help you avoid these mistakes – the same mistakes I've made.
PhotographyBB Online Magazine and Community -
Nikonites
Nikonites
the PhotoPortal
The Luminous Landscape
Welcome to The Photographers' Corner! The staff and members of the Photographer's Corner would like to welcome you to the site. If you are not already a member please take two minutes to register for free and join a very friendly photographic community. There are features on the site that you won't be able to see or use until you become a member. Once you register you can create your own gallery to enable you to upload and share your photographs. You will also be able to join in the discussions on the forums.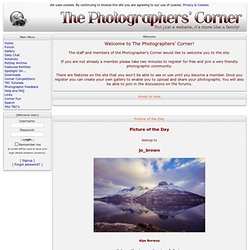 The Photographers Corner: News
The Photographers Corner: News
Magnum Photos
The Photographers' Gallery
USB Digital Compact Camera | Digital | The Photographers' Gallery
surreal-beach.jpg (1200×806)
DOUBLE EXPOSURE PORTRAITS on the Behance Network
Most Amazing Time Lapse Video of Milky Way Ever Made. Seriously.
Posted By Admin On Friday, April 15, 2011 09:09 AM. Under Amazing Photos Thirty-three Marcus Regulus dripping water, milk or other liquids into the saucer, Egg or teaspoons and photographed splashes.
Splash of water - Photos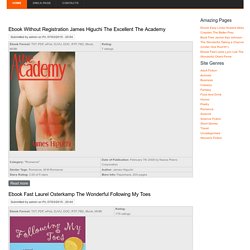 Landscape and Nature Potography
British Photography Exhibitions
Inspirational Photographers
Dave Morrow's Custom Creations
A few months ago while updating some stuff on my website I had an idea... an idea that I thought would make a cool website and change the way people learn about star photography. When it comes down to it, those of us that want to create pictures or art for that matter shouldn't have to look far and wide to find a way to get started or learn some new and informative tips and tricks. My goal was to create a place for beginners and even well accomplished photographers to come if they wanted to learn more about star and night sky photography or just connect with others that have the same goals in mind. I know when I started getting into photography it would take me hours to dig through internet articles, tutorials, text, websites and every other option known to man in order to figure out one or two things I wanted to know about photography.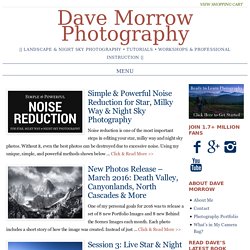 Exclusive Interview with Photographer Peter Kemp – and 45 Absolutely Amazing Glamour Shots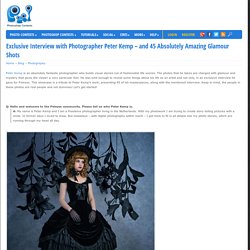 Peter Kemp is an absolutely fantastic photographer who builds visual stories out of fashionable life scenes. The photos that he takes are charged with glamour and mystery that gives the viewer a very particular feel. He was kind enough to reveal some things about his life as an artist and not only, in an exclusive interview he gave for Pxleyes. This showcase is a tribute to Peter Kemp's work, presenting 45 of his masterpieces, along with the mentioned interview. Keep in mind, the people in these photos are real people and not dummies!
Trey Ratcliff - Google+
Les vidéos ne sont visibles que par les personnes avec lesquelles vous les partagez. Nous n'avons pas pu récupérer de vidéos. Veuillez réessayer. Les +1 de Trey Ratcliff correspondent aux contenus que cet utilisateur aime, approuve ou souhaite recommander. Twitter twitter.com
I have just arrived in Portland, Oregon where I am invited to review portfolio's in the next four days at the PhotoLucida Portfolio Reviews. Already I have had the pleasure to meet several photographers that are on this website. After the intense four days of reviewing I will be heading to Los Angeles. Mopla (Month of Photography Los Angeles) invited me to create a special projection to be shown on April 25 and 27, which is also the closing night party. I have chosen the theme Sublime & Divine; A Painter's Eye.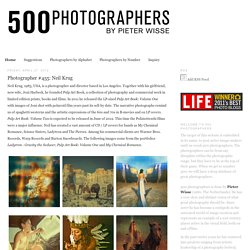 500 Photographers
Ringo Starr, John Lennon, George Harrison and Paul McCartneymessing around on a diving board in Los Angeles, 1964. Dennis Hopper and Sean Penn on the set of The Indian Runner. David Bowie, Chris Taylor, Brian May, Roger Taylor, Princess Diana, Prince Charles and Bob Geldof watching Live Aid at Wembley Stadium, 1985. Clark Gable, Cary Grant, Bob Hope and David Niven having a laugh during the rehearsals for the 30th annual Academy Awards, 1958. Cary Grant, Ingrid Bergman and Alfred Hitchcock taking a break on the set of Notorious. John Cleese, Terry Gilliam, Graham Chapman, Eric Idle, Michael Palin and Terry Jones of Monty Python on the set of The Meaning of Life. This is not porn - Rare and beautiful celebrity photos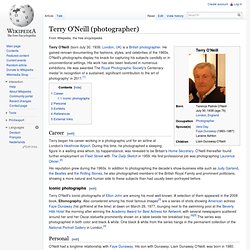 Terry O'Neill (photographer)
Terry O'Neill (born July 30, 1938; London, UK) is a British photographer. He gained renown documenting the fashions, styles, and celebrities of the 1960s. O'Neill's photographs display his knack for capturing his subjects candidly or in unconventional settings.
The Terry O'Neill Tag Award 2011
x Paul Thompson - Moonlighting Thompson has been producing his "Moonlighting" project, a large-format film based exploration of landscapes and seascapes, that push the boundaries of night photography. His scenes are remarkable, powerful, painting-like photographs, which take up to two hours to expose. Each image is a representation of time and movement, where light, clouds and water shift and stir, leaving the viewer with a disconcerting feeling of knowing, but not knowing the context of his scenes.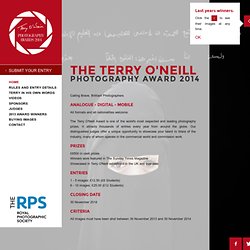 DAWN CALL PHOTOGRAPHY
LIFE photo archive hosted by Google
The Chris Beetles Gallery is a commercial art gallery offering a wide range of original artwork for sale. It is one of London's most popular commercial art galleries, and specialises in traditional British watercolour, illustration, cartoons, oil painting and sculpture. This bright dynamic gallery, based in St James's, London, hosts regular exhibitions that change on a monthly basis, and today is also an online art gallery. With prices ranging from £100 to £250,000, no other gallery in London can offer such a wide range of desirable, original artwork for sale.
Chris Beetles Art Gallery
National Geographic's Photography Contest 2010
John Alton - Painting With Light
Unforgettable Photos
Cool Places
Print a Cardboard 35mm Pinhole Camera
My Pinhole Cameras [pinhole.cz]
DIY PAPER PINHOLE CAMERA KIT ONLINE INSTRUCTION
Corbis Readymech Cameras
Photography at DzineBlog
Dear Photograph