Reading
Buddhism
Fluent in 3 months. Most Popular Repurposing Tricks of 2011 - StumbleUpon. The best trick of all is repairing broken stuff.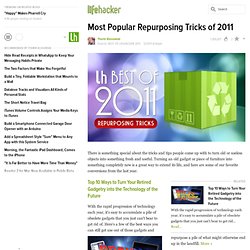 You would be amazed that in this throw away age so many things can be repaired easily. Invest your money in quality tools, and you will find the tool pays for itself in the first few repairs you make with it. Turn a Cheap Router into a Home Automation Server. I would just love to get into the home automation thing, and was quite excited about this article.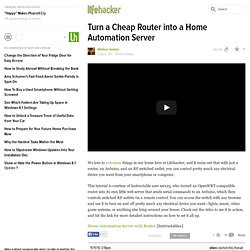 Unfortunately it's a bit too hard core for the likes of me. I am sure many techies who are good with DIY and electronics will be able to do this, but not me. Also I don't have an iPhone. Is there an easy way to automate my home (switching lights on/off, changing thermostat, measuring temperature and humidity etc) using a PC and some software? It would be great if I could hook it up to my Android device too. 30-habits-that-will-change-your-life from freestylemind.com - StumbleUpon. Developing good habits is the basic of personal development and growth.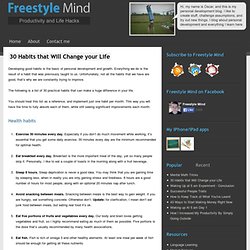 Everything we do is the result of a habit that was previously taught to us. Unfortunately, not all the habits that we have are good, that's why we are constantly trying to improve. The following is a list of 30 practical habits that can make a huge difference in your life. You should treat this list as a reference, and implement just one habit per month. This way you will have the time to fully absorb each of them, while still seeing significant improvements each month. 30 Books I'm Glad I Read Before 30 - StumbleUpon. Post written by: Marc Chernoff Email In various ways, these 30 books convey some of the philosophy of how Angel and I live our lives.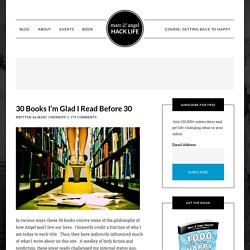 ---