Reading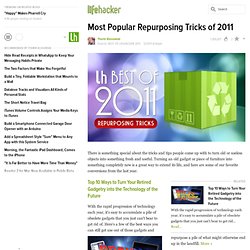 There is something special about the tricks and tips people come up with to turn old or useless objects into something fresh and useful. Turning an old gadget or piece of furniture into something completely new is a great way to extend its life, and here are some of our favorite conversions from the last year. Top 10 Ways to Turn Your Retired Gadgetry into the Technology of the Future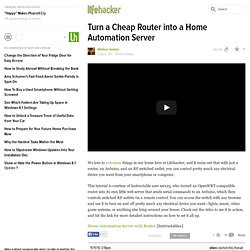 We love to automate things in our home here at Lifehacker, and it turns out that with just a router, an Arduino, and an RF switched outlet, you can control pretty much any electrical device you want from your smartphone or computer. This tutorial is courtesy of Instructable user mrx23, who turned an OpenWRT-compatible router into its own little web server that sends serial commands to an Arduino, which then controls switched RF outlets via a remote control.
Developing good habits is the basic of personal development and growth. Everything we do is the result of a habit that was previously taught to us.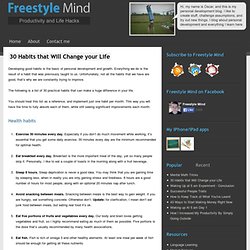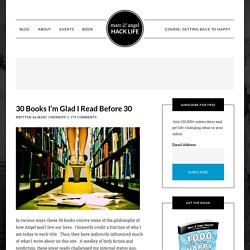 post written by: Marc Chernoff Email In various ways, these 30 books convey some of the philosophy of how Angel and I live our lives.