History
Home Page. Ancient Roman History Timeline. Provides a chronological index of the history of Ancient Rome with extensive links to internet resources.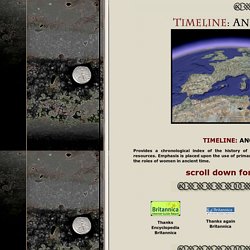 Emphasis is placed upon the use of primary source material, numismatics, and a focus upon the roles of women in ancient time. scroll down for the timeline Thank you for visiting! Myth, Legend, Folklore, Ghosts. Apollo and the Greek Muses Updated July 2010 COMPREHENSIVE SITES ON MYTHOLOGY ***** The Encyclopedia Mythica - SEARCH - Areas - Image Gallery - Genealogy tables - Mythic Heroes Probert Encyclopaedia - Mythology Gods, Heroes, and MythDictionary of Mythology What is Myth?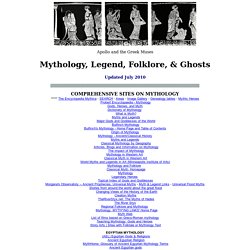 Maps. Home page Down to: 6th to 15th Centuries | 16th and 19th Centuries | 1901 to World War Two | 1946 to 21st Century The Ancient World ... index of places Aegean Region, to 300 BCE Aegean Region, 185 BCE.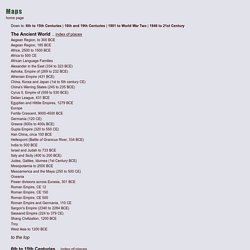 ---