Spirituality (_-It's a Jesus thing_-)
The Big Religion Comparison Chart: Compare World Religions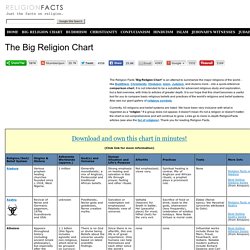 296KStumbleUpon 3906Google + The ReligionFacts "Big Religion Chart" is an attempt to summarize all the complexities of religions and belief systems into tiny little boxes on a single, quick-reference comparison chart. Yes, of course this is impossible. Our comparison charts are not a substitute for reading about religions, talking with religious adherents, etc.
HCSB
In The First Light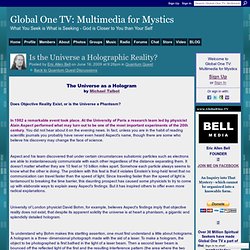 Is the Universe a Holographic Reality?
The Universe as a Hologram by Michael Talbot Does Objective Reality Exist, or is the Universe a Phantasm? In 1982 a remarkable event took place.