Art
- StumbleUpon. Page not found. Come dance with me. The last cowboys: Stunning black and white images show a rugged and romantic piece of Americana as it clings on for survival. By Daily Mail Reporter Published: 02:25 GMT, 27 August 2012 | Updated: 05:10 GMT, 28 August 2012 Breath-taking photographs have captured America's last cowboys, as the age-old profession, or art-form, all but dies out.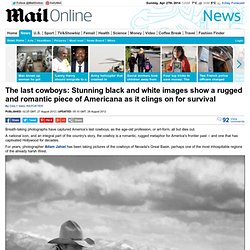 A national icon, and an integral part of the country's story, the cowboy is a romantic, rugged metaphor for America's frontier past -- and one that has captivated Hollywood for decades. For years, photographer Adam Jahiel has been taking pictures of the cowboys of Nevada's Great Basin, perhaps one of the most inhospitable regions of the already harsh West. Van Gogh for Breakfast. Like all foods that can be classified as delicious, bacon melts when it gets warm.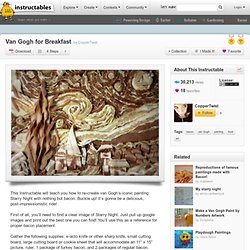 To keep everything as solid as possible only work with one package of meat at a time. Let the rest chill in the fridge. Open your first bag-o-bacon and, using the sharp knife, gently slice the individual pieces into long strips of white, pink, and red. 30 Tragic, Beautiful Photos Of Teenage Prostitutes In Bangladesh. Marta Penter | EMPTY KINGDOM You are Here, We are Everywhere.
From Athens to London - Olympic Summer Games Posters from 1896 to 2012. The 2012 Summer Olympic Games will begin tomorrow, on July 27th in London, United Kingdom.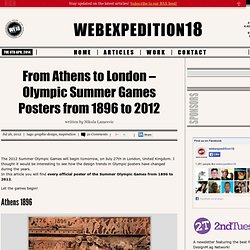 I thought it would be interesting to see how the design trends in Olympic posters have changed during the years. In this article you will find every official poster of the Summer Olympic Games from 1896 to 2012. Let the games begin! No official poster was made for the 1896 Olympic Games, but the cover page of the official report is often used to refer to the Games of the I Olympiad. The Amazing Art of Tzviatko Kinchev - Draw As A Maniac. Tzviatko Kinchev is born in Sofia, Bulgaria and he is an extraordinary talented young man.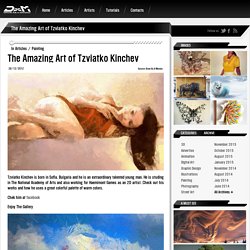 He is studing in The National Academy of Arts and also working for Haemimont Games as an 2D artist. Check out his works and how he uses a great colorful palette of warm colors. Chek him at facebook Enjoy The Gallery These are definitely masterpieces that would appreciate with time. - StumbleUpon. Home | Gallery. - StumbleUpon. Watercolors by Grzegorz Wróbel. Oliver Jeffers - Painting. Do You Want To Dream Different? Posted by Radhika on September 11th, 2009 This mind teasing structure that you are viewing in pictures below was designed and developed by organic architect Javier Senosiain.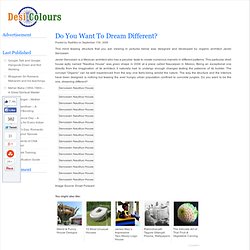 Javier Senosiain is a Mexican architect who has a peculiar taste to create numerous marvels in different patterns. This particular shell house aptly named "Nautilus House" was given shape in 2006 at a place called Naucalpan in Mexico. Art Inspired Outfits III. 100 Artists Transform 100 Phone Booths Into Works of Art in São Paulo. - StumbleUpon. See . Saw on the Behance Network. Bloom. Scroll down to see process images -- Bloom - ink, watercolor and gouache on paper - 12" x 9" Bloom WIP 5 - ink, watercolor and gouache on paper - 12" x 9"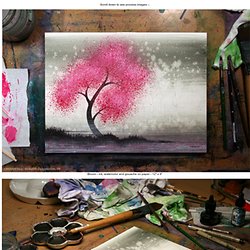 Impressive 3D-Sketchbook Drawings By Nagai Hideyuki, Japan. Mind-Blowing 3D Art By Nagai Hideyuki, Japan Mind-Blowing 3D Art By Nagai Hideyuki, Japan Amazing realistic 3D illusionary art work is done by a young Japanese artist Nagai Hideyuki.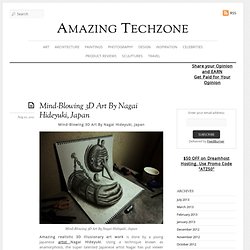 Using a technique known as anamorphosis, the super talented Japanese artist Nagai has put viewer into thinking that whether it is an art or a real thing. Nagai has used just pens and pencil to create these impressive 3D sketchbook drawings. Here are some of his works. Rashad Alakbarov Paints with Shadows and Light & Cat in water. Artist Rashad Alakbarov from Azerbaijan uses suspended translucent objects and other found materials to create light and shadow paintings on walls.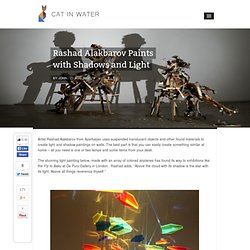 The best part is that you can easily create something similar at home – all you need is one or two lamps and some items from your desk. The stunning light painting below, made with an array of colored airplanes has found its way to exhibitions like the Fly to Baku at De Pury Gallery in London. Rashad adds, "Above the cloud with its shadow is the star with its light. Above all things reverence thyself." The last cowboys: Stunning black and white images show a rugged and romantic piece of Americana as it clings on for survival. Camouflage Body Painting. Shower by James Puttick. Friqt.com. Traders ready to changehange your trading.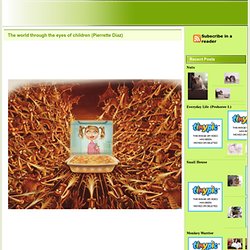 Develop a daily stock trading plan for action on the goal that will help your trading effortsMarket trading swingsWhen a trader undergoes an emotionally harrowing loss, many of the factors associated with that stock trade become associated with the emotional painThe market you are about to tradeYou should know which investment reports affect markets you trade and by how much, and you should know when they are coming outResearch market.
Speed Painting Online Painting Lessons Preview painting water www.timgagnon.com. An Interview with Hanksy. Hanksy is a street artist who puts Tom Hanks' face on copies of Banksy's art.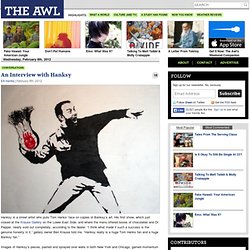 His first show, which just closed at the Krause Gallery on the Lower East Side, and where the menu offered boxes of chocolates and Dr. Pepper, nearly sold out completely, according to the dealer. "I think what made it such a success is the genuine honesty in it," gallery owner Ben Krause told me. "Hanksy really is a huge Tom Hanks fan and a huge Banksy fan." Images of Hanksy's pieces, pasted and sprayed over walls in both New York and Chicago, gained momentum over corners of the internet, not just those dedicated to documenting the pursuits of street artists and taggers alike, but also fans of a really great, really simple joke. Crazy Awesome Paintings by Vladimir Kush. Pin-Up Girls Before and After II, 1950s.
Favourited 4000 times The way they've lengthened the hair of all the short-haired women says a lot about what they consider sexy and feminine. . . Reply Lengthened the hair, curved the feet (and sometimes put them in different places entirely), shrunk the waist, and twisted the back. Reply They are pursing their lips, as if to kiss.
Duck Face/Duck Lip is something else entirely. o_O How are people confusing the two? Carved Book Landscapes by Guy Laramee.
---