ePortfolios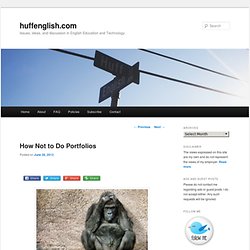 How Not to Do Portfolios
I haven't successfully implemented portfolios in my own classroom yet, but after attending a SocialEdCon discussion about e-portfolios here at ISTE, I started thinking about the e-portfolio I created as a final graduation requirement for grad school .
Why we need eFolios in schools #iste12 #socialedcon
I'm at #socialedcon at #iste12 and have some important points that I'd like to interject about why we need efolios.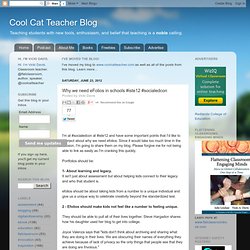 psdblogs.wikispaces
psdblogs.wikispaces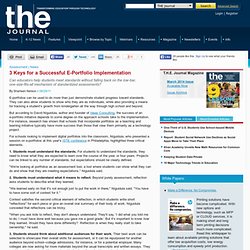 Assessment | News 3 Keys for a Successful E-Portfolio Implementation Can educators help students meet standards without falling back on the low-bar, one-size-fits-all mechanism of standardized assessments? By Sharleen Nelson 06/29/11 E-portfolios can be used to do more than just demonstrate student progress toward standards.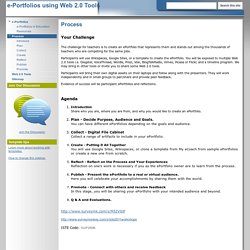 Your Challenge The challenge for teachers is to create an ePortfolio that represents them and stands out among the thousands of teachers who are competing for the same jobs. Participants will use Wikispaces, Google Sites, or a template to create the ePortfolio.
e-Portfolios using Web 2.0 Tools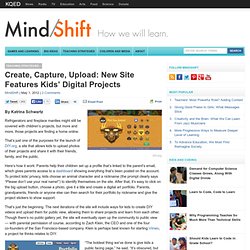 Create, Capture, Upload: New Site Keeps Kids' Digital Projects
DIY.org
Introduction to K-12 ePortfolios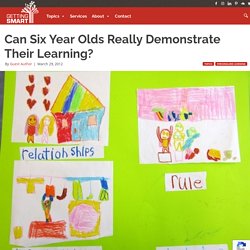 Email Share March 29, 2012 - by Guest Author
Can Six Year Olds Really Demonstrate Their Learning?
This Google Site has been set up by Dr. Helen Barrett to focus on the use of Google Apps to create ePortfolios. On this site, there are instructions on how to use the different elements of Google Apps to maintain e-portfolios.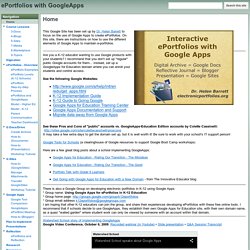 At CityU, we have collaborated extensively with many dedicated teachers to integrate ePortfolios into the curriculum.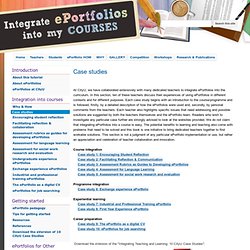 Case studies - TDG eP: Teachers
ePortfolio: Showcasing Generation NOW!
ePortfolios For All: A Roadmap For Success
To see and use these templates, you must have a Google doc account and be logged on. Make a copy of each template to your Google Docs and begin using. I have used the templates with students as young as six, but they can be used for any purpose that is appropriate.
Templates for Student Projects - uTeach With Technology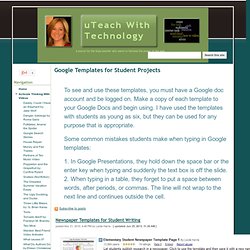 The Vision (Our Eportfolio Project)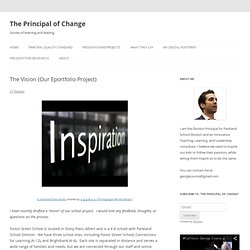 cc licensed flickr photo shared by U-g-g-B-o-y-(-Photograph-World-Sense-) I have recently drafted a "vision" of our school project. I would love any feedback, thoughts, or questions on the process. Forest Green School is located in Stony Plain, Albert and is a K-6 school with Parkland School Division.