READING
Melinda Gates and Bill Gates Why giving away our wealth has been the most satisfying thing we've done In 1993, Bill and Melinda Gates—then engaged—took a walk on a beach in Zanzibar, and made a bold decision on how they would make sure that their wealth from Microsoft went back into society. In a conversation with Chris Anderson, the couple talks about their work at the Bill & Melinda Gates Foundation, as well as about their marriage, their children, their failures and the satisfaction of giving most of their wealth away.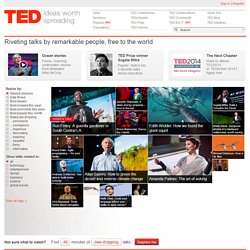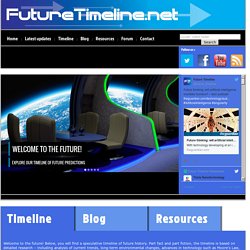 Welcome to the future! Below, you will find a speculative timeline of future history. Part fact and part fiction, the timeline is based on detailed research that includes analysis of current trends, long-term environmental changes, advances in technology such as Moore's Law, future medical breakthroughs, the evolving geopolitical landscape and more.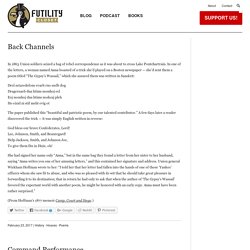 In 1923, the Brazier family traveled from Oregon to Indiana, bringing their 2-year-old collie/shepherd mix, Bobbie. They were separated in Wolcott, Ind., when Bobbie was chased off by a group of local dogs, and after three weeks the family reluctantly returned to Oregon. Exactly six months later, the family's youngest daughter was walking down a Silverton street when she recognized a bedraggled dog. At her voice he "fairly flew at Nova, leaping up again and again to cover her face with kisses and making half-strangled, sobbing sounds of relief and delight as if he could hardly voice his wordless joy."
By: Maria Popova "Through our scopes, we see ourselves. Every new lens is also a new mirror." Given my longtime fascination with the so-termed digital humanities and with data visualization, and my occasional dabbles in the intersection of the two, I've followed the work of data scholars Erez Aiden and Jean-Baptiste Michel with intense interest since its public beginnings. Now, they have collected and contextualized their findings in the compelling Uncharted: Big Data as a Lens on Human Culture (public library) — a stimulating record of their seven-year quest to quantify cultural change through the dual lens of history and digital data by analyzing the contents of the 30,000 books digitized by Google, using Google's Ngram viewer tool to explore how the usage frequency of specific words changes over time and what that might reveal about corresponding shifts in our cultural values and beliefs about economics, politics, health, science, the arts, and more.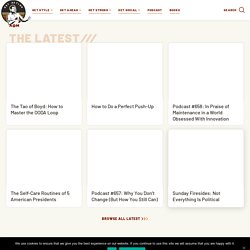 Ditch the Pavement: Trail Running 101 by A Manly Guest Contributor Editor's Note: This is a guest post from Doug Hay.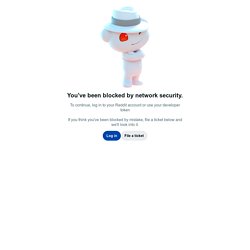 reddit gold gives you extra features and helps keep our servers running. We believe the more reddit can be user-supported, the freer we will be to make reddit the best it can be. Buy gold for yourself to gain access to extra features and special benefits. A month of gold pays for 276.46 minutes of reddit server time! Give gold to thank exemplary people and encourage them to post more. This daily goal updates every 10 minutes and is reset at midnight Pacific Time (19 hours, 49 minutes from now).