READING
Gabby Giffords and Mark Kelly Be passionate. Be courageous. Be your best. On January 8, 2011, Congresswoman Gabby Giffords was shot in the head while meeting constituents in her home town of Tucson, Arizona.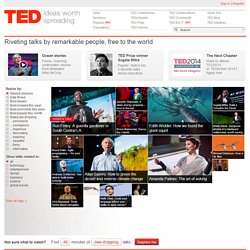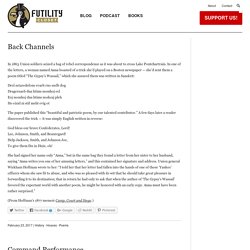 Bilingual palindromes, offered by Luc Étienne in Palindromes Bilingues, 1984: Mon Eva rêve ton image, bidet! = Ted, I beg, am I not ever a venom?Untrodden russet!
By: Maria Popova What a 13,000-year-old eucalyptus tree reveals about the meaning of human life. "Our overblown intellectual faculties seem to be telling us both that we are eternal and that we are not," philosopher Stephen Cave observed in his poignant meditation on our mortality paradox And yet we continue to long for the secrets of that ever-elusive eternity. For nearly a decade, Brooklyn-based artist, photographer, and Guggenheim Fellow Rachel Sussman has been traveling the globe to discover and document its oldest organisms — living things over 2,000 years of age. Her breathtaking photographs and illuminating essays are now collected in The Oldest Living Things in the World (public library) — beautiful and powerful work at the intersection of fine art, science, and philosophy, spanning seven continents and exploring issues of deep time, permanence and impermanence, and the interconnectedness of life. Llareta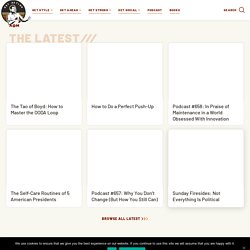 Ditch the Pavement: Trail Running 101 by A Manly Guest Contributor Editor's Note: This is a guest post from Doug Hay.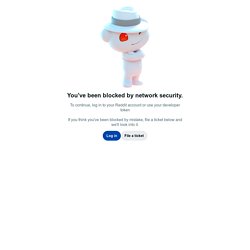 reddit gold gives you extra features and helps keep our servers running. We believe the more reddit can be user-supported, the freer we will be to make reddit the best it can be. Buy gold for yourself to gain access to extra features and special benefits. A month of gold pays for 276.46 minutes of reddit server time! Give gold to thank exemplary people and encourage them to post more. This daily goal updates every 10 minutes and is reset at midnight Pacific Time (19 hours, 49 minutes from now).