Languages
Spanish. Home / Student Help Center / Getting Started Why in the world do we offer so much for free?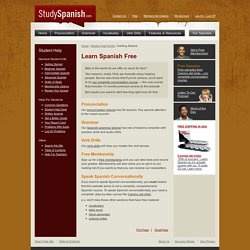 Two reasons, really. First, we honestly enjoy helping people. But we also know that if you're serious, you'll want to try our complete conversation course — the only course that includes 12 months premium access to this website. Arabic. Yes!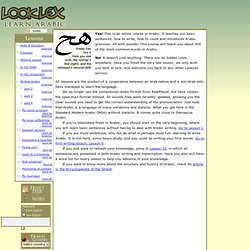 This is an online course in Arabic. It teaches you basic sentences, how to write, how to count and introduces Arabic grammar. Japanese. 100 Free Foreign Language Classes. March 1st, 2010 If you have always wanted to learn a language but were too put off by the high cost associated with most classes, then take a look at all these great opportunities to learn a foreign language online, at no cost to you.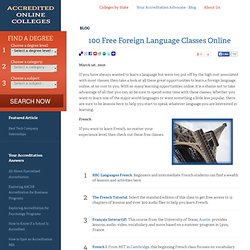 With so many learning opportunities online, it is a shame not to take advantage of all that you can, so be sure to spend some time with these classes. Whether you want to learn one of the major world languages or want something a little less popular, there are sure to be lessons here to help you start to speak whatever language you are interested in learning. French If you want to learn French, no matter your experience level, then check out these free classes. Languages. The Rosetta Project.
---