School
Le Bal des actrices (All About Actresses)(The Actress' Ball)
All Critics (5) | Top Critics (2) | Fresh (2) | Rotten (0) As a director and actress, the Gallic Maiwenn is a talent to watch.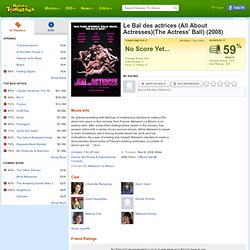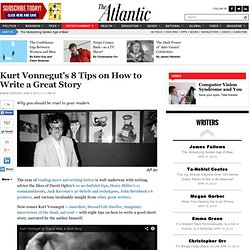 Why you should be cruel to your readers AP Images The year of reading more and writing better is well underway with writing advice the likes of David Ogilvy's 10 no-bullshit tips , Henry Miller's 11 commandments , Jack Kerouac's 30 beliefs and techniques , John Steinbeck's 6 pointers , and various invaluable insight from other great writers .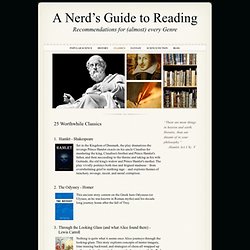 Set in the Kingdom of Denmark, the play dramatizes the revenge Prince Hamlet exacts on his uncle Claudius for murdering the king, Claudius's brother and Prince Hamlet's father, and then succeeding to the throne and taking as his wife Gertrude, the old king's widow and Prince Hamlet's mother.
I've edited a monthly magazine for more than six years, and it's a job that's come with more frustration than reward. If there's one thing I am grateful for — and it sure isn't the pay — it's that my work has allowed endless time to hone my craft to Louis Skolnick levels of grammar geekery. As someone who slings red ink for a living, let me tell you: grammar is an ultra-micro component in the larger picture; it lies somewhere in the final steps of the editing trail; and as such it's an overrated quasi-irrelevancy in the creative process, perpetuated into importance primarily by bitter nerds who accumulate tweed jackets and crippling inferiority complexes.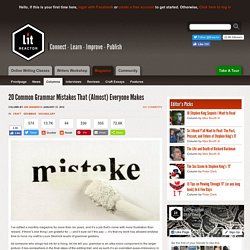 Mixtape Of The Month Yelawolf has Returned from the Wilderness of Suck, and his 'Trunk Muzik Returns' is our Mixtape of the Month Yelawolf is done with having Eminem tell him what to do, and it is glorious. Daniel Cronin Takes the Most Amazing Photos of Juggalos You've Ever Seen An interview with photographer Daniel Cronin, who has been lugging a huge large-format camera to the Gathering Of The Juggalos since 2010, snapping the most strikingly intimate portraits of Juggalos a… Instagram Report Here's a Picture of Justin Bieber and His New Pet Monkey For the record, the monkey looks terrified. Friday Thinks...
Become a Google Pro.
Popular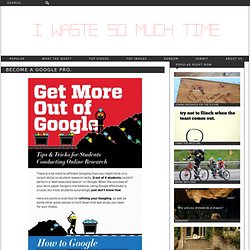 How to cheat on tests - TheFunnyPicsPage