Drinking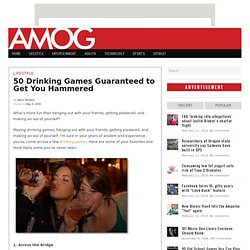 What's more fun than hanging out with your friends, getting plastered, and making an ass of yourself?
Warning: this stunt involves sharp edges, breaking glass and fire. But if you're careful, it could also involve fun. by Men's Health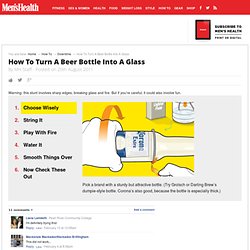 Classic Cocktail Recipes That Are Great for All Occasions The cocktail recipes listed here are classics for a reason: They taste good. Whether you're a professional bartender or just someone who likes to throw cocktail parties at home, you should know these mixed drink recipes like you know how to make toast. Brandy Alexander A sweet and creamy delight. 1-1⁄2 oz.
Bartending For Dummies Cheat Sheet - For Dummies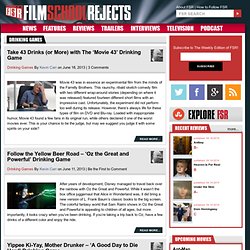 Forget the North Koreans. It was the Soviets with their Cuban and Nicaraguan allies that once posed a real threat to this nation. After all, it doesn't take much to establish a beachhead in Washington State, as depicted in the Red Dawn remake due out in theaters this week. Real hardcore Communist armies invade from the center of the country, as seen with the occupation of Calumet, Colorado in John "Madman" Milius's original 1984 film. The new film's explosions may be bigger, and the actors may be more recognizable to today's audience (though possibly not, considering the original starred Patrick Swayze, Charlie Sheen, Jennifer Gray, Harry Dean Stanton, and Powers Booth), but Milius's Red Dawn is perfectly primed for a stiff line of drinks. Re-live the action of this right-wing 80s war film, recently released on Blu-ray.
Drinking Games | Film School Rejects
This makes a great fizzy pink lemonade. It's definitely one of my must have summer staples. If it's hot, you're low on cash, and want to have a lot of fun, this is the answer! It makes just shy of 5 gallons, so it can serve a TON of people. Each drink packs a heavy whallop to your head, so you really don't need much per person.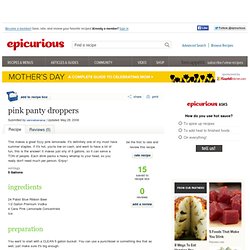 So I have a new hire who is about to bartend her first bartending shift and I was about to e-mail her 30 drinks every bartender should know and looking for a list (so I wouldn't have to make it) and almost every list I found was absolutely ridiculous.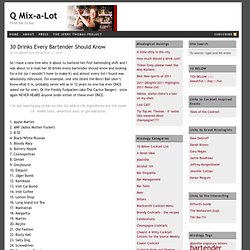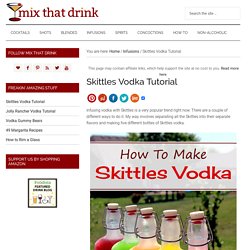 Infusing vodka with Skittles is a very popular trend right now.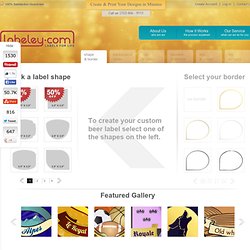 Want your beer label design professionally printed and mailed right to your door? Special Order 100 Labels for $99 If you don't want your 100% unique labels printed on plain paper on your printer, our professional printers can produce any kind of Labeley-designed stickers according to your chosen label characteristics (quantity, label stock, colors). We pride ourselves in quality service and quick delivery! If after receiving your order you are not happy with the product, feel free to send the order back and we'll return your money immediately.
Anchorman (2004) | 50 Greatest Movie Drinking Games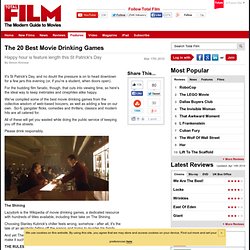 It's St Patrick's Day, and no doubt the pressure is on to head downtown for a few jars this evening (or, if you're a student, when doors open). For the budding film fanatic, though, that cuts into viewing time, so here's the ideal way to keep inebriates and cinephiles alike happy. We've compiled some of the best movie drinking games from the collective wisdom of web-based boozers, as well as adding a few on our own. Sci-fi, gangster flicks, comedies and thrillers, classics and modern hits are all catered for. All of these will get you wasted while doing the public service of keeping you off the streets.
Home Sex App Cigars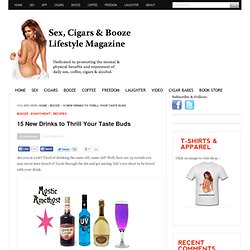 It's time again for childhood and adulthood to collide in a most delicious way!