Fuentes de información para científicos sociales
Filmoteca española online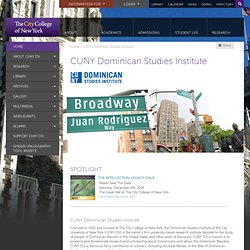 El City College de Nueva York :: Instituto de Estudios Dominicanos
Founded in 1992 and housed at The City College of New York, the Dominican Studies Institute of the City University of New York (CUNY DSI) is the nation's first university-based research institute devoted to the study of people of Dominican descent in the United States and other parts of the world. CUNY DSI's mission is to produce and disseminate research and scholarship about Dominicans, and about the Dominican Republic. CUNY DSI is the locus for a community of scholars, including doctoral fellows, in the field of Dominican Studies and sponsors multidisciplinary research projects. The Institute houses the Dominican Archives and the Dominican Library, the first and only institutions in the United States collecting primary and secondary source material about people of Dominican descent.
Skip to Content
Americas Historical Maps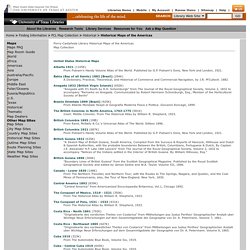 Special Collection Holdings: South America
Barnsley, GodfreyPapers, 1824 (1840–1861) 1873. 3,667 items and 1 vol. Savannah, Ga. Beginning in 1867 there are several letters from two of Barnsley's sons, George, a physician, and Lucien, both of whom went to South America with an emigrant group under the leadership of one McMullen. They shortly severed connections with this group, however. George followed his profession, while Lucien engaged in a number of enterprises, operating in turn a rice mill, apothecary's shop, brick manufactory, and gold mine. Most of this work was at Iguape, Sao Paulo Province, and near Rio de Janeiro, Brazil.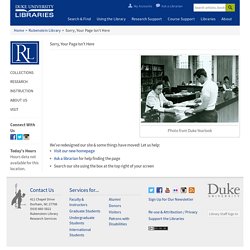 cmb.ehess.fr/index.html
Archivo Histórico de Notarias
Internet History Sourcebooks Project Paul Halsall, Editor Last Modified: Nov 4 2011 | linked pages may have been updated more recently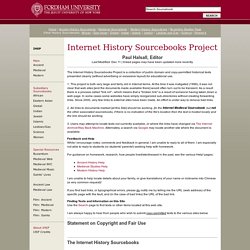 Introducing Social Theory
Historia Cultural - Edinburgh University Press
Welcome to YouTube!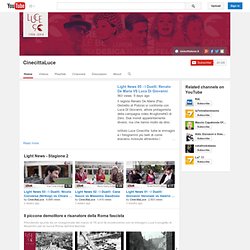 Istituto Luce Cinecittà
Comunidad de Pensamiento Complejo