Fuentes de información para científicos sociales
European History Primary Sources | Filmoteca española online. El City College de Nueva York :: Instituto de Estudios Dominicanos. Americas Historical Maps. Skip to Content Libraries Home | Mobile | My Account | Renew Items | Sitemap | Help | University of Texas Libraries Home > Finding Information > PCL Map Collection > Historical > Historical Maps of the Americas MapsMaps FAQ.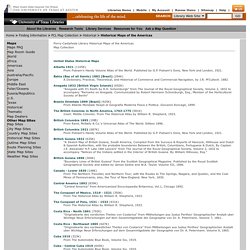 Find search engines from across the world with Search Engine Colossus. Cmb.ehess.fr/index.html. Archivo Histórico de Notarias. Internet History Sourcebooks Project. Internet History Sourcebooks Project Paul Halsall, Editor Last Modified: Nov 4 2011 | linked pages may have been updated more recently The Internet History Sourcebooks Project is a collection of public domain and copy-permitted historical texts presented cleanly (without advertising or excessive layout) for educational use.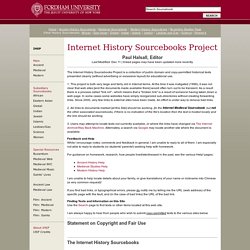 Update Information 2006: In 2006 the Internet History Sourcebooks Project is undergoing a major overhaul to remove bad links and add more documents. 1. This project is both very large and fairly old in Internet terms. OpenStreetMap. Introducing Social Theory. Historia Cultural. Istituto Luce Cinecittà.
Il piccone demolitore e risanatore della Roma fascista Play Prendendo spunto da un cinegiornale del marzo di 76 anni fa ricostruiremo con le immagini Luce il progetto di Mussolini per la nuova Roma dell'era fascista.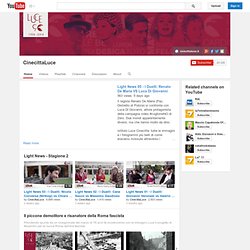 "Migliaia di persone sono andate raccogliendosi nella piazza che ci appare anche più vasta in seguito alle felici opportunissime demolizioni volute dal Duce per il risanamento delle zone circostanti la Basilica": così la Stampa del 29 marzo 1937 commentava a margine della grande festa per il ritorno, dopo una malattia, di Pio XII alla loggia di san Pietro per la benedizione pasquale, i lavori per l'abbattimento della "spina di Borgo". DuckDuckGo. World Wonders Project. Comunidad de Pensamiento Complejo. Net: Humanidades y Ciencias Sociales Online.
---