Poetry
The Inclusive - Women and Men at the Party
Women and Men at the Party by Daniel Story Part I: The Party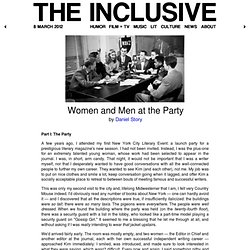 Vida — Women in Literary Arts
Community Poetry Club - The Tricycle Community
Against the current tide of globalization, we posit its opposite, "localization." As Wendell Berry points out in The Unsettling of America , our culture and our literature valorize moving on, lighting out for the territory ahead of the rest, as opposed to staying in one place and knowing it well. However, our identity is tied to place: We don't know who we are unless we know where we are.
Poetry of Place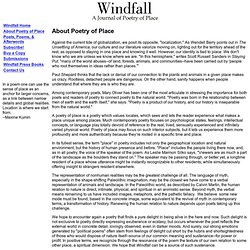 Journals & My Published Poems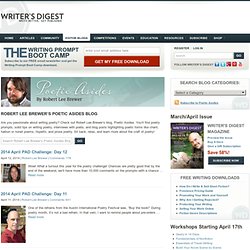 Are you passionate about writing poetry?
Robert Lee Brewer's Poetic Asides Blog
Copper Canyon Press
The Poetry Society of Virginia Home Page
A Room Of Her Own - A Foundation For Women Artists and Writers
The Association of Writers & Writing Programs -- Serving Writers
WriterHouse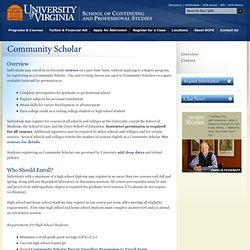 University of Virginia School of Continuing and Professional Studies
Individuals may enroll in on-Grounds courses on a part-time basis, without applying to a degree program, by registering as a Community Scholar.