DIYs
Reporting an entry If this image belongs to you or is your intellectual property, please submit a copyright notification instead of reporting it. We encourage users to report abusive images and help us moderate the content on We Heart It. But please keep in mind that reporting images that are not abusive is against our terms of service and can get your account blocked. If you want to un-heart an image to remove it from your gallery, don't report it. Just click the heart icon over the image and it will disappear from your gallery.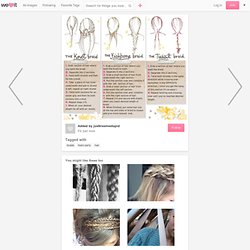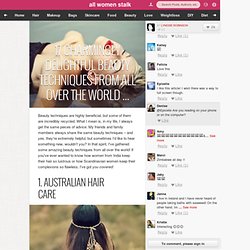 Beauty techniques are highly beneficial, but some of them are incredibly recycled. What I mean is, in my life, I always get the same pieces of advice. My friends and family members always share the same beauty techniques – and yes, they're extremely helpful, but sometimes I'd like to hear something new, wouldn't you? In that spirit, I've gathered some amazing beauty techniques from all over the world!
I used to think that a gathered skirt was the easiest skirt to sew. But I may have changed my tune. A circle skirt is possibly even easier!….especially if you leave the elastic exposed. If you've ever made a poodle skirt before, it's the same concept.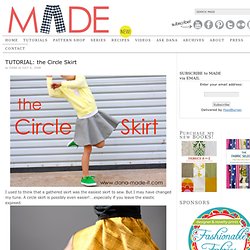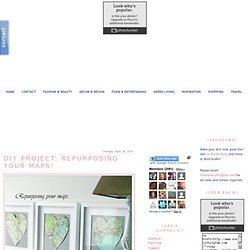 Good Morning darlings...Hope you have a fabulous day today!! With the use of GPS there is really not much use to all those maps we collected through out time...but somehow I have a hard time throwing them away. How about this lovely way of repurposing them??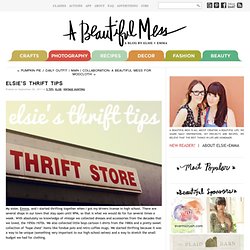 My sister, Emma, and I started thrifting together when I got my drivers license in high school. There are several shops in our town that stay open until 9PM, so that is what we would do for fun several times a week. With absolutely no knowledge of vintage we collected dresses and accessories from the decades that we loved, the 1950s-1970s. We also collected little boys cartoon t-shirts from the 1980s and a pretty sweet collection of "hope chest" items like fondue pots and retro coffee mugs. We started thrifting because it was a way to be unique (something very important to our high-school-selves) and a way to stretch the small budget we had for clothing.
You gotta love Real Simple for all of their easy, breezy DIY projects and organization tips! All you need to complete this clever little project are some old books (pretty ones are a plus!), some hardware and a drill. I love the colorful books they used and all of the interesting "found" objects neatly displayed.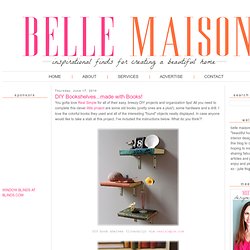 We're so excited to continue to add to our amazing crew of writers at we heart this. Today, we want to give a big welcome to Kirsten, who will be sharing her crafty ways with the lucky wht readers every month. A fan of vintage everything (but especially shoes) with a love of art, music, beauty, fashion, she's a wht chick after our own hearts! And make sure to check Kirsten's blog, Studs and Pearls for tons of inspirational photographs, musical fun and loads more tutorials. ~ wht As many of you creative ladies know, studs and multi-finger rings are some of the most well loved fashion trends right now.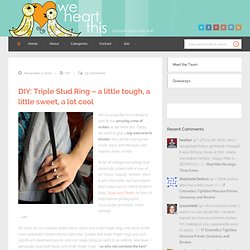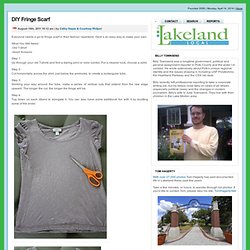 Everyone needs a go-to fringe scarf in their fashion repertoire. Here's an easy way to make your own. What You Will Need: -Old T-Shirt -Good Scissors