Drawing informations
numbers.jpg (JPEG Image, 2000x1299 pixels) - Scaled (79%)
unnamed pearl
Infographic of the Day: The Blistering Rise of iPad and Tablet Computing | Co.Design
If you're not much of a tech nerd, you'd be forgiven for thinking the iPad and the ensuing tablet boom are merely some kind of hype machine. You'd also be wrong, if industry analysts are right. Long story short, 2010 was just the barest tip of the tablet onslaught. In two years time, they'll be more numerous than mosquitos in July, as this infographic lays out. The data below, produced by Morgan Stanley and Forrester, among others, and then laid out by Focus, presents hockey-stick growth scenarios for iPad and its ilk.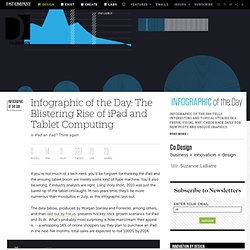 C H A R T B A L L : Posters
If you're a San Francisco Giants fan, you're probably still savoring the sweet, sweet season that led to the team's improbable World Series win. Thanks to the power of infographics, you can relive every game of it. Chartball, which makes lovely infographic charts about sports, is selling a 24'x36' print that summarizes every game of the Giants 2010 season. More than just a summary of games won and lost, it offers a series of charts that break down which players contributed the most -- and who actually should have just broken their ankle and sat the season out. [Click for larger image] Here, for example, is a chart showing which batters contributed the most offense over the course of the season.
Infographic of the Day: Who Won the World Series for the Giants? | Co.Design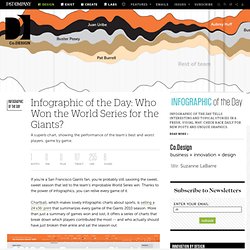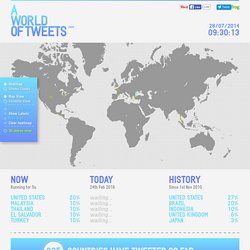 Real-time visualization of geolocated tweets around the world A World of Tweets is all about playing with geography and bits of information. Simply put, A World of Tweets shows you where people are tweeting at from the past hour. The more tweets there are from a specific region, the "hotter" or redder it becomes.
Collection of Dances in Choreography Notation (1700) Images extracted from the latter half of Choregraphie, a book first published in 1700 which details a dance notation system invented by Raoul-Auger Feuillet which revolutionised the dance world. The system indicates the placement of the feet and six basic leg movements: plié, releveé, sauté, cabriole, tombé, and glissé.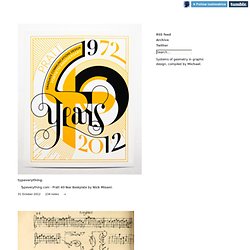 Lush Metrics
This post is the first in a series I am commencing called Visualisation Insights. The purpose of this series is to provide readers with unique insights into the field of visualisation from the different perspectives of those in the roles of designer, practitioner, academic, blogger, journalist and all sorts of other visual thinkers. My aim is to bring together these interviews to create a greater understanding and appreciation of the challenges, approaches and solutions that exist in the worlds of this collection of people – the visualisation field's 'cast and crew'. I will be following each interview with a post reflecting on some of the key insights to emerge.
Visualisation Insights: #1 The visualisation designer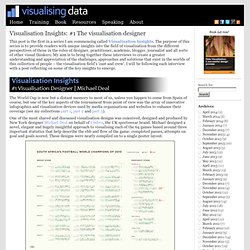 SelfReference2.9.1-webfull_o.gif (image)
020938690912_web
Nobody has time to read anymore, right? Every day we are all inundated with more and more information overload coming from credible and yet to be verified sources. Where can Internet users find relief? Answer: the infographic. Infographics are a wonderful mix of key data and visualization that can really bring the message home if put together correctly. So without further ado, we bring you our top 10 favorite social media infographics!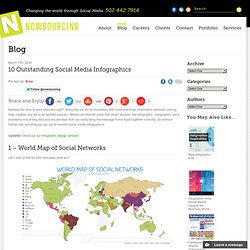 JESS3 Blog
January 31, 2013 JESS3's Coachella Infographic Featured on The Huffington Post The Huffington Post's Los Angeles vertical spotlighted "Coachella by the Likes," JESS3's infographic examining Coachella's roster by number of "Likes" each band has on Facebook. We matched the number of Facebook fans per musical act with their graphic presence on the annual Coachella lineup poster.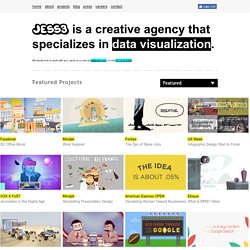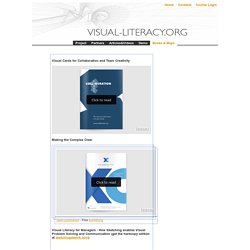 Visual Cards for Collaboration and Team Creativity Making the Complex Clear Visual Literacy for Managers - How Sketching enables Visual Problem Solving and Communication (get the hardcopy edition at sketchingatwork.com)
Visualization • April 8, 2013 Literally Billions Last year, according to the U.S. Census Bureau, the world's population topped seven billion, and now stands at approximately 7,077,490,000 as of noon Eastern, April 8, 2013.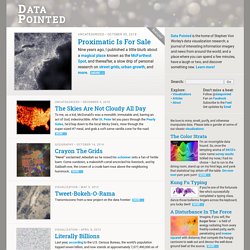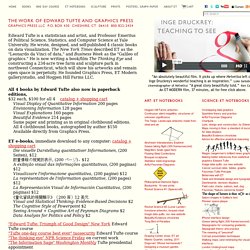 Topics covered in this one-day course include: How to make effective, credible presentations. Fundamental strategies of analytical design. Evaluating evidence used in presentations. Statistical data: tables, graphics, semigraphics. Business, scientific, research, and financial presentations.