Tips and Tools
So you've started beefing up your cooking skills, but the process is still a little tedious. Here are 10 surprising kitchen techniques that will save you a bunch of time — not to mention wow your friends. Please enable JavaScript to watch this video. 10. Deseed A Pomegranate In Seconds Using A Wooden Spoon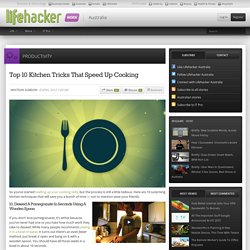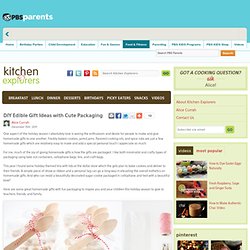 One aspect of the holiday season I absolutely love is seeing the enthusiasm and desire for people to make and give homemade gifts to one another. Freshly baked cookies, jarred jams, flavored cooking oils, and spice rubs are just a few homemade gifts which are relatively easy to make and add a special personal touch I appreciate so much. For me, much of the joy of giving homemade gifts is how the gifts are packaged. I like both minimalist and crafty types of packaging using take out containers, cellophane bags, tins, and craft bags. This year I found some holiday themed tins with lids at the dollar store which the girls plan to bake cookies and deliver to their friends.
Cute Packaging Ideas for Homemade Edible Gifts . Kitchen Explorers . PBS Parents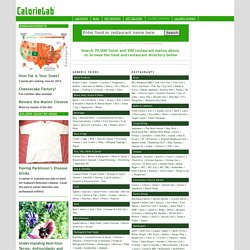 Calorielab supplies a calorie calculator for generic foods, nutrition facts for brand name foods, a calorie counter for fast food chains, and nutritional information for table service restaurants. In addition to calorie content, you'll find carbohydrate information for low carb diets, and, for many foods, trans fat, sodium, sugar, and other food composition data to help you plan a weight loss or fitness diet. The values in the "Pts" column are computed by CalorieLab from our nutrient database, and are not endorsed by or connected with Weight Watchers International, Inc.
Cat Cora + Saturday, April 12 Lavender-Infused Mascarpone Mousse Pastries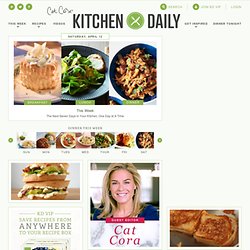 1. Stuff a miniature marshmallow in the bottom of a sugar cone to prevent ice cream drips. 2. Use a meat baster to "squeeze" your pancake batter onto the hot griddle - perfect shaped pancakes every time. 3. To keep potatoes from budding, place an apple in the bag with the potatoes.
Kitchen Tips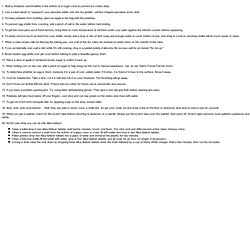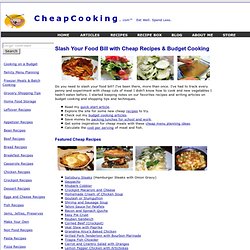 Do you need to slash your food bill? I've been there, more than once. I've had to track every penny and experiment with cheap cuts of meat I didn't know how to cook and new vegetables I hadn't eaten before. I started keeping notes on our favorites recipes and writing articles on budget cooking and shopping tips and techniques. Looking for Turkey Help?
My Fridge Food - Recipes you already have in your Fridge
The key to preventing moldy berries? Vinegar! - Food Lush
by Katie Berries, particularly super-fresh berries, are just wonderful, aren't they? Image: Healthyfellow.com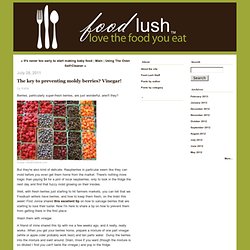 There is no need to buy vanilla extract, or most baking extracts for that matter, because a lot of them can be made at home. It may sound complicated and unnecessary to do this, but I can assure you it is much easier than you think. Most of the time making extracts entails steeping the flavoring ingredients in a liquor or sugar.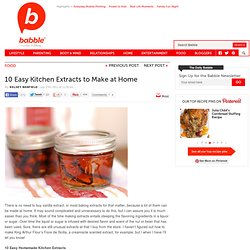 Made your lunch