Networks
Welcome to vtricity
Growstuff
Home About Our work
OneClimate - pioneering media for a cooler climate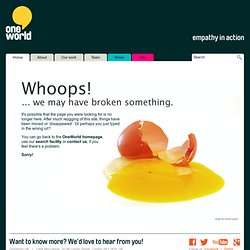 ProWorld - Volunteer and Development Projects in Latin America, Asia & Africa | ProWorld
A New Word Founder Kenny Ausubel coined the word bioneers in 1990 to describe an emerging culture of social and scientific innovators who are mimicking nature¹s operating instructions to serve human ends while enriching the web of life. We take a "solve-the-whole-problem" approach: Taking care of nature means taking care of people - and taking care of people means taking care of nature. It's part of our mission . A Leading Source of Innovative Solutions Bioneers is a uniquely rich trove of "the ideas lying around."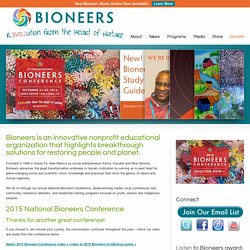 10 Points On The Science Of Spreading The Word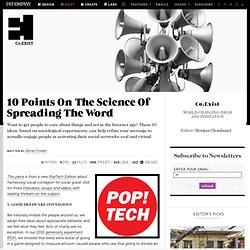 This piece is from a new PopTech Edition about harnessing social contagion for social good. Visit for more interviews, essays and videos with leading thinkers on this subject. 1.
the connective : seeds for a grassroots internet
India is today one of the fastest growing economies and is destined to rank amongst the top three largest in coming years. This quick economic growth paved the way for creating an enormous real estate market in the country with the investors lapping up the properties offered to them in metropolitan or smaller cities. However, the investors require lots of valuable information to help them find out right opportunities in Indian real estate market.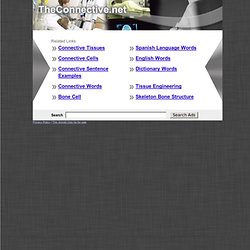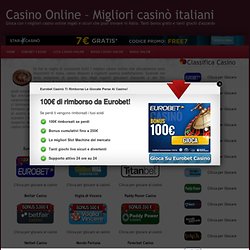 TheGlobalSquare - soon...
Giocare con i casino online su internet è un'operazione semplice e veloce. Non occorre nient'altro che una connessione ad internet ed un computer che si possa collegare online. Attraverso questi due semplici strumenti, potrai giocare anche tu nei migliori casino online che ci sono in italia.
A New Social Network For Science Could Change How We Make Discoveries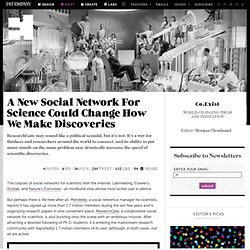 The corpses of social networks for scientists litter the internet: Labmeeting, Elsevier's 2collab, and Nature's Connotea--all moribund sites whose most active user is silence. But perhaps there is life here after all. Mendeley, a social reference manager for scientists, reports it has signed up more than 1.7 million members during the last few years and is organizing research papers in one convenient place. ResearchGate, a collaborative social network for scientists, is also bursting onto the scene with an ambitious mission.
Anonplus.com - Anon Plus Main Page
There have been a lot of requests to explain what Anon Plus is and how it is supposed to work. In the simplest of terms it is many things including a router, black net, web server, social network, and educational system. Created out of the need to give a voice to the millions of those without one , Anon Plus enables those who once were afraid to stand up to oppressive corporations and governments to do so without the fear of repercussions.. Trying to define Anon Plus has many of the same problems that trying to define anonymous itself has. There are so many points of view and information can be interpreted so many ways that it is literally impossible to explain what Anon Plus "is" to everyone involved.
Leaders' Quest