Brownies and bars
This weekend I temporarily lost my baking mojo. I burnt a batch of caramel, ruined shortbread and my pizza dough was a disaster.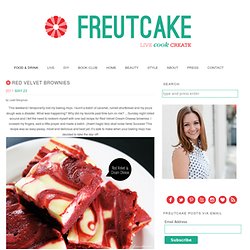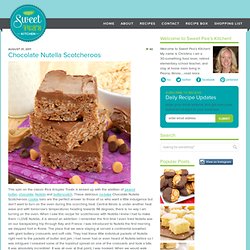 Chocolate Nutella Scotcheroos This spin on the classic Rice Krispies Treats is kicked up with the addition of peanut butter , chocolate , Nutella and butterscotch . These delicious no-bake Chocolate Nutella Scotcheroos cookie bars are the perfect answer to those of us who want a little indulgence but don't want to turn on the oven during this scorching heat.
On Wednesday, I wondered what would happen if you combined Oreo Stuffed Chocolate Chip Cookies with Oreo Stuffed Brownies . On Thursday I found out. And on Friday…
Hellooooo, good lookin'!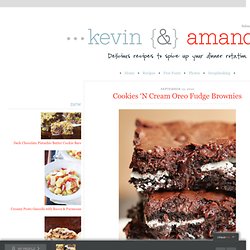 Red Velvet Cheesecake Brownies These Red Velvet Cheesecake Brownies are rich, decadent and so perfect for Valentine's Day! Brownie and cheesecake batter are swirled together to make a festive and impressive dessert .