Food
Thursday, January 16, 2014 pear and hazelnut muffins We all know that muffins teeter precariously on a razor-thin line that divides the food categories of "Acceptable for Breakfast" and "Nope, This Is Dessert" and one must maintain firm boundaries during the breakfast hours lest the day that follows devolve into a full-on bacchanal of Resolution decompensation that ends with one passed out amid scatters of Cheetos, ketchup packets and French fry grease with a side of cronut. Thus, when I come upon a new muffin recipe — or in this case, when my son is told to pick a recipe for us to make from a new book, and he predictably chooses the thing that most resembles cake — I immediately assess the list of ingredients and label them accordingly:
smitten kitchen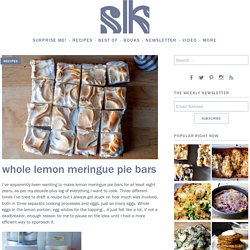 Punchfork | The best new recipes from top food sites
Get your cook on.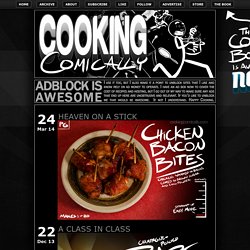 Nov 13 It's Electric. So, Boing Boing asked me to do a recipe for them.
Michael Ruhlman
Friday Cocktail Hour: The Bitter Elder The Bitter Elder. Photo by Donna Turner Ruhlman. It's race week here in Key West, but my thoughts are with Donna in chilly Cleveland.
Leite's Culinaria
Molecular Gastronomy Network
Cheese & Burger Society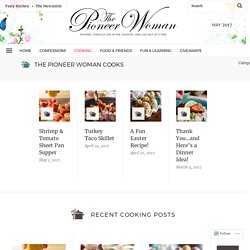 The Pioneer Woman Cooks
This is a very special recipe for two important reasons: One, it's delicious, hearty, and comforting. Noodles. Meatballs.
Coolcumber TV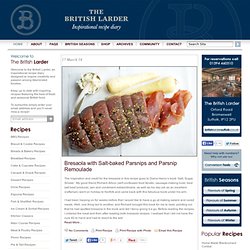 Last year we won the 2013 Scotch Egg Challenge in aid of Action Against Hunger. The winning eggs are Smoked Venison Scotch Eggs and, not only do they sell like hot 'eggs' here at the British Larder, they are now also sold in a very well known 'yellow' signed department store at the posh end of Oxford Street! But, enough of smoked venison Scotch eggs, our vegetarian diners have voiced their desire and need for a Scotch egg of their own, and for that reason our version of a Puy lentil Scotch egg is now regularly made by request.
The British Larder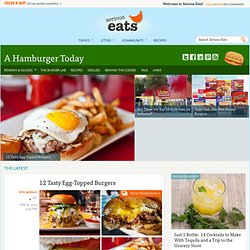 The Latest A Burger With Fantastic Beef at The Meat Market Burger in Great Barrington, MA What was extraordinary about The Meat Market Burger was the meat itself. I don't usually think of burger beef as clean and fresh-tasting, but this really was.
A Hamburger Today
BBC Good Food