Food
Smitten kitchen. Punchfork | The best new recipes from top food sites. Get your cook on.
Food - Individual
Michael Ruhlman. Leite's Culinaria. Molecular Gastronomy Network. Cheese & Burger Society. The Pioneer Woman Cooks. This is a very special recipe for two important reasons: One, it's delicious, hearty, and comforting.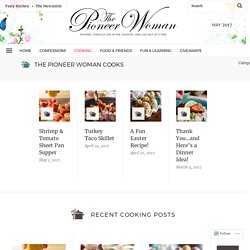 Noodles. Meatballs. Coolcumber TV. The British Larder. The inspiration and credit for the bresaola in this recipe goes to Diana Henry's book 'Salt, Sugar, Smoke'.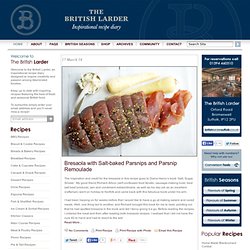 My good friend Richard Arbon (self-confessed food fanatic, sausage-making lover, best salt beef producer, jam and condiment extraordinaire, as well as his day job as an excellent craftsman) went on holiday to Norfolk and came back with this fabulous book under his arm. I had been harping on for weeks before that I would like to have a go at making salami and cured meats. A Hamburger Today. BBC Good Food.
---