Food
Wednesday, April 16, 2014 baked eggs with spinach and mushrooms My brunch arsenal, the dishes I've made enough times that they no longer cause any furrowed brows — a core entertaining principle here at House Smitten Kitchen (sigil: cast-iron skillet) — is as follows: bacon (always roasted in the oven, I mean, unless you were hoping to mist yourself with eau de pork belly*); some sort of fruit salad (either mixed berries and vanilla bean-scented yogurt or mixed citrus segments, sometimes with mint and feta); buttermilk biscuits; a pitcher of Bloody Marys, a bottle of champagne and a couple carafes of freshly-squeezed grapefruit or orange juice, blood orange whenever available; something sweet (our current favorite) and eggs. As I dictated years ago, everything that can be made in advance should be, thus pancakes, individually fried slices of French toast, omelets and even eggs baked in ramekins, adorable as they may be, are verboten.
smitten kitchen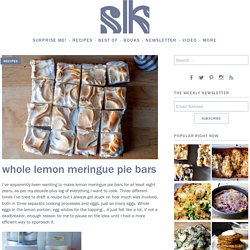 Punchfork | The best new recipes from top food sites
Get your cook on.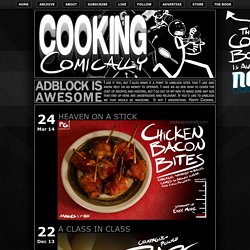 Nov 13 It's Electric. So, Boing Boing asked me to do a recipe for them.
Michael Ruhlman
In my ongoing celebration/promotion of the new book, I'll be doing a series of egg-reliant cocktails. Here, images and recipe from a while back, the white gives body to a great and classic cocktail, the whiskey sour. It looks really gross coming out of the shell, doesn't it? Don't even need to say what it reminds me of!
Leite's Culinaria
Molecular Gastronomy Network
Cheese & Burger Society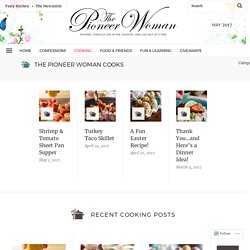 The Pioneer Woman Cooks
This is a very special recipe for two important reasons: One, it's delicious, hearty, and comforting. Noodles. Meatballs.
Coolcumber TV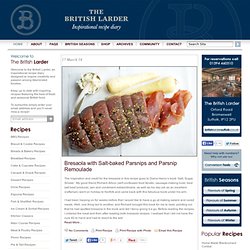 The inspiration and credit for the bresaola in this recipe goes to Diana Henry's book 'Salt, Sugar, Smoke'. My good friend Richard Arbon (self-confessed food fanatic, sausage-making lover, best salt beef producer, jam and condiment extraordinaire, as well as his day job as an excellent craftsman) went on holiday to Norfolk and came back with this fabulous book under his arm. I had been harping on for weeks before that I would like to have a go at making salami and cured meats.
The British Larder
A Hamburger Today
BBC Good Food