English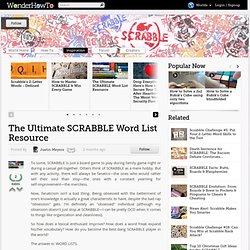 To some, SCRABBLE is just a board game to play during family game night or during a casual get-together. Others think of SCRABBLE as a mere hobby. But with any activity, there will always be fanatics— the ones who would rather sell their soul than stop— the ones with a constant yearning for self-improvement— the merciless.
The Ultimate SCRABBLE Word List Resource « SCRABBLE World
The Dictionary of Old English
Ambiguous Words Here's a bunch of words that, by themselves, have a handful of meanings. Because of this flexibility, they can be instrumental in titles for your songs/poems/stories/etc. Click on each word to delve deeper into these words' meanings.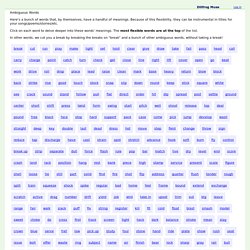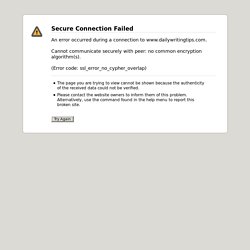 by Mark Nichol Oh, what a tangled web we weave when first we practice to conceive written communication. So many pairs or trios of words and phrases stymie us with their resemblance to each other. Here's a quick guide to alleviate (or is it ameliorate?) your suffering: 1. a while / awhile : "A while" is a noun phrase; awhile is an adverb.