Recipes
Homemade Coffee Creamer. My friends tell me the one thing they can't give up is their flavored coffee creamer.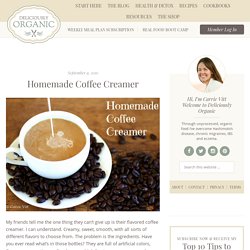 I can understand. Creamy, sweet, smooth, with all sorts of different flavors to choose from. Pumpkin Spice Latte. Every year around this time the world seems to go crazy for Starbucks Pumpkin Spice Lattes Photo Source The Starbucks Pumpkin Spice Lattes are lovely…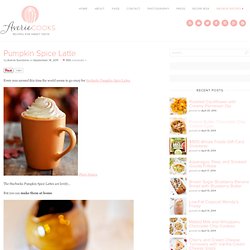 Most gawked all-time. Most gawked all-time - page 2. My Kitchen is Perfect. Avocado Pasta Recipe. How to Make Brownie in a Mug. Recipe Print 5 Minute Chocolate Mug Cake recipe. Out of the Campfire, into the Oven: Smores Pie | The Family Kitchen. There is just something about a s'more that brings out the kid in me.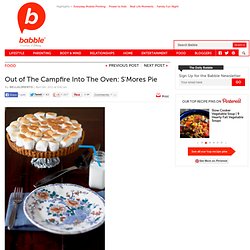 The toasted marshmallow, the melted chocolate, the crunch of the graham cracker. You put them together and it's bliss. We love them so much, we eat them year round, we've even grilled marshmallows in our wood burning fireplace, over our gas stove, and made them in the microwave in a pinch. So naturally a s'mores pie would be the next logical step ; ) And it couldnt' be easier. Killer Peanut Butter Mousse Brownie Pie & What We're Eating - A Food & Recipe Blog. I can think of worse ways to die...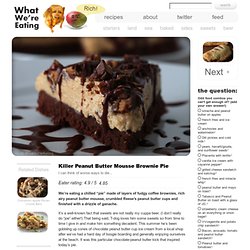 We're eating a chilled "pie" made of layers of fudgy coffee brownies, rich airy peanut butter mousse, crumbled Reese's peanut butter cups and finished with a drizzle of ganache. It's a well-known fact that sweets are not really my cuppa beer. Churro Tots. Recipe adapted from Dorie GreenspanPrint this recipe!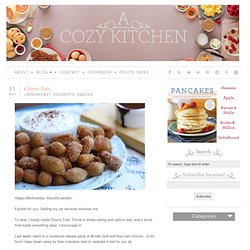 For Frying: Vegetable OilDough: 1 cup water 1 stick (4 ounces) butter 1/4 teaspoon ground cinnamon 1/4 teaspoon salt 1 1/2 cups all-purpose flour, sifted 3 eggs & 2 egg whitesFor dusting: 3 tablespoons of cinnamon and sugar, mixed1. In a medium saucepan, bring the water, butter, cinnamon and salt to a roiling boil. Stir in the flour all at once. Reduce the heat to low and stir, using a wooden spoon, vigorously until the mixture forms a ball, about 1 minute. Strawberry Spinach Salad I Recipe.
---