Recipes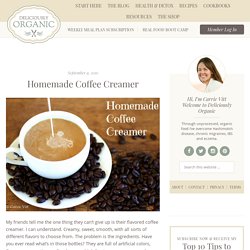 My friends tell me the one thing they can't give up is their flavored coffee creamer. I can understand. Creamy, sweet, smooth, with all sorts of different flavors to choose from.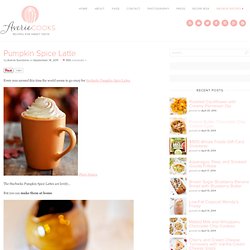 Every year around this time the world seems to go crazy for Starbucks Pumpkin Spice Lattes Photo Source The Starbucks Pumpkin Spice Lattes are lovely…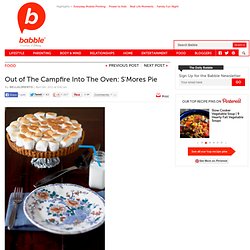 There is just something about a s'more that brings out the kid in me. The toasted marshmallow, the melted chocolate, the crunch of the graham cracker. You put them together and it's bliss. We love them so much, we eat them year round, we've even grilled marshmallows in our wood burning fireplace, over our gas stove, and made them in the microwave in a pinch. So naturally a s'mores pie would be the next logical step ; ) And it couldnt' be easier.
I can think of worse ways to die... We're eating a chilled "pie" made of layers of fudgy coffee brownies, rich airy peanut butter mousse, crumbled Reese's peanut butter cups and finished with a drizzle of ganache. It's a well-known fact that sweets are not really my cuppa beer.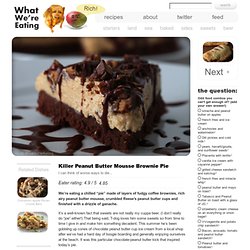 Happy Wednesday, beautiful people.Factoid for you: Getting my car serviced stresses me.To deal, I totally made Churro Tots. Throw in stress eating and calls to dad, and it some how made everything okay. I encourage it!Last week I went to a cookbook release party at Border Grill and they had churros…in tot form! I was blown away by their cuteness–had to replicate it stat for you all.I basically made a tweaked and adjusted version of this pate a choux recipe.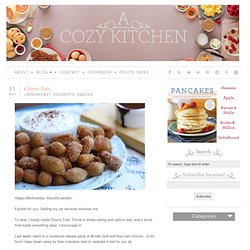 Strawberry Spinach Salad I Recipe