gamification
Get flash to fully experience Pearltrees
"Game mechanics" are the new digital hotness these days. Fueled by business books like Total Engagement , successful apps like Foursquare , and presentations-gone-viral like Jesse Schell's "gamepocalypse" talk , it seems like every damn thing on the Internet is getting some gamelike interaction grafted onto it like a cyborg appendage. And Sebastian Deterding , a designer and researcher at Hamburg University, has had enough. He distilled his thoughts on "gamification and its discontents" into an embeddable 62-slide presentation that's pithy and pretty in equal measure . Deterling attacks the gamification trend from a variety of angles, but his argument boils down to this: points, badges, and leaderboards do not a true game make. What they do make is distraction, confusion, and obsession with "fake achievement."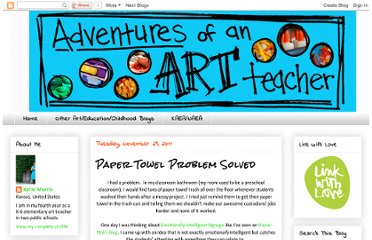 I had a problem. In my classroom bathroom (my room used to be a preschool classroom), I would find tons of paper towel trash all over the floor whenever students washed their hands after a messy project. I tried just remind them to get their paper towel in the trash can and telling them we shouldn't make our awesome custodians' jobs harder and none of it worked. I printed a really simple sign (shown above) that says: Paper Towel in the Trash Can 100 POINTS!!!
What is gamification? Simply put, gamification makes user experiences more fun. If you want the technical answer; gamification is the use of game mechanics and design principles to increase user engagement and build customer loyalty on and offline. Common integrations include points, leaderboards, badges, levels, quests, social sharing and rewards.
Your customers hoard airline miles and covet their status-symbol black American Express. What was once called "consumer incentives" is now known as "gamification"—and here's how to integrate it into your company and win consumers' hearts and minds while you're at it. 335 in Share
Gamification is the use of game thinking and game mechanics in a non-game context in order to engage users and solve problems. [ 1 ] [ 2 ] [ 3 ] Gamification is used in applications and processes to improve user engagement , Return on Investment , data quality , timeliness , and learning. [ 4 ] [ edit ] Gamification Techniques Gamification techniques leverage people's natural desires for competition, achievement, status, self-expression, altruism, and closure. [ 5 ]