Random
Loading ... Af: Gymtalk adminstration I kender undtrykket, "Er glasset halv tomt, eller er det halv fyldt?" En psykolog gik rundt på scenen mens han fortalte publikum I salen om stresshåndtering. Da han løftede et glas med vand, forventede alle det sædvanlige: "halvt tomt eller halvt fyldt" spørgsmål. I stedet, og med et smil på læben, spurgte psykologen: "Hvor tungt er dette glas med vand?"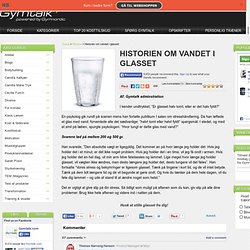 Stress | Vandet i glasset - lad være med at ødelægge dig selv
Prezi - Ideas matter.
Fejlopspænding, uheld eller langvarigt slid resulterer af og til i en knækket ege, oftest i baghjulet.
Udskift en knækket eger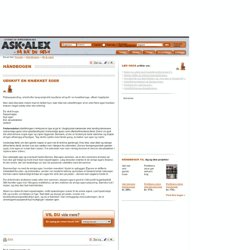 Search sheldonbrown.com and sheldonbrown.org
Internal-Gear Hubs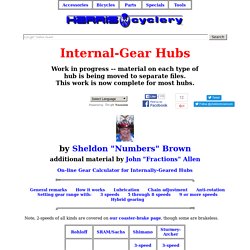 Vi ryger lige så meget hash som i Christianias storhedstid
Vi ryger lige meget, om politiet slår hårdt ned på hashmarkedet eller ej. Øget kontrol påvirker i stedet bl.a. typen af sælgere og fortjenesten ved et salg, viser ny dansk forskning.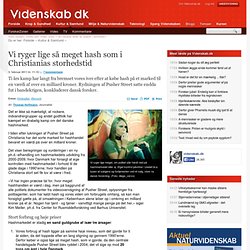 40 years "LIMITS TO GROWTH"
The Work
ze's page :: zefrank.com
Tesla The Race to Zero Point Free Energy
Magnetic Generators are secretly being utilized by several companies worldwide, since the above video was published.
Magnets 4 Energy - Build Your Own Magnetic Generator and Never Pay For Electricity Ever Again!