Funny & non-important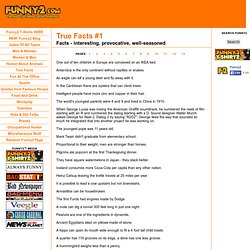 Facts - interesting, provocative, well-seasoned One out of ten children in Europe are conceived on an IKEA bed. Antarctica is the only continent without reptiles or snakes. An eagle can kill a young deer and fly away with it. In the Caribbean there are oysters that can climb trees. Intelligent people have more zinc and copper in their hair.
Draw a Stickman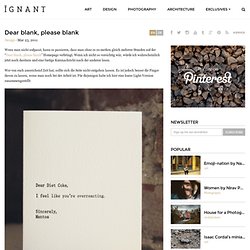 Wenn man nicht aufpasst, kann es passieren, dass man ohne es zu merken gleich mehrere Stunden auf der "Dear blank, please blank" Homepage verbringt. Wenn ich nicht so vorsichtig wär, würde ich wahrscheinlich jetzt noch dasitzen und eine lustige Kurznachricht nach der anderen lesen. Wer von euch ausreichend Zeit hat, sollte sich die Seite nicht entgehen lassen. Es ist jedoch besser die Finger davon zu lassen, wenn man noch bei der Arbeit ist.
logo login Do You Remember This Scene? Are you sure you've seen ALL the details?! Read more Want To Get Money From Nothing?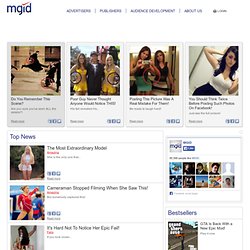 Do You Remember This Scene?