Temp
IT Governance - Governance, Risk Management and Compliance for Information Technology. Grant Charles Adams shared from Think and Grow Rich. When to Go In-House for Your SEM - Search Engine Watch (SEW) Why Xbox Kinect could be -- but won't be -- the future of TV. Xbox's Kinect system lets gamers operate their TVs by moving their bodies but may never catch on with mainstream audiences.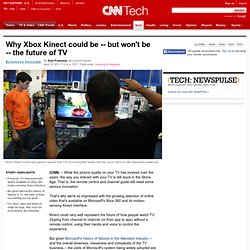 Frommer: I'm impressed with what's available on Xbox 360, motion-sensing Kinect interfaceBut given Microsoft's history of failures in TV, the odds of them succeeding are not greatFor Xbox video and Kinect to really be huge, they must be everywhere, like Windows (CNN) -- While the picture quality on your TV has evolved over the years, the way you interact with your TV is still stuck in the Stone Age. That is, the remote control and channel guide still need some serious innovation. Spain is back on the Property Map | World Online Review - USA news. Take a look at this application. Blog Tips to Help You Make Money Blogging - ProBlogger.
Optimise for Google Image Search | Rank in Image Results | RageP. May 29, 2006 Google Image search operates a little differently to the main search, and therefore when you optimise for Google image search, there are a few extra things to keep in mind.
This article summarises the main things to note when optimising for Google image search. Official Google Website Optimizer Blog. The Business of B2B Social Media. InShare2 Social Media is often misconstrued as a medium for business-to-consumer or B2C engagement and discounted as a viable communications network for those companies focused on business-to-business transactions.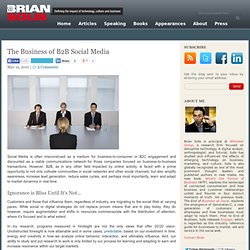 However, B2B, as in any other field impacted by online activity, is faced with a prime opportunity to not only cultivate communities in social networks and other social channels, but also amplify awareness, increase lead generation, reduce sales cycles, and perhaps most importantly, learn and adapt to market dynamics in real-time. Internet Marketing Blog. Local Search Ranking Factors | Google & Yahoo Local SEO Best Pra. Introduction Another year, another increase in the complexity of Local search results at Google. Last year's survey was released almost simultaneously with the announcement of Google+ Local (which, according to the experts, has affected rankings surprisingly little), and this year's edition follows close on the heels of widespread reports of Carousel results and the release of the new Google Maps. Two constants over the course of the past year, however, have been the continued appearance of Localized Organic results and the ever-increasing percentage of searches coming from mobile devices. Combine all those data points together, and it becomes very clear that there's no longer a single "Local algorithm" at Google anymore—if, indeed, there ever was one. Fuel Your Blogging. SEO Blog | SEOmoz Blog Featuring Search Engine Marketing News &.
Search Engine Land: Must Read News About Search Marketing & Sear. How To Blog and Start a Business | Famous Bloggers.
---