Temp
IT Governance - Governance, Risk Management and Compliance for Information Technology
Grant Charles Adams shared from Think and Grow Rich
When to Go In-House for Your SEM - Search Engine Watch (SEW)
Even the most talented and driven team needs leadership and input to make the biggest difference in an online campaign. Last time, we discussed ways to maximize your experience when working with a SEM agency . This week, we'll look into ways that an in-house presence can be similarly driven, and situations where it's the best move for your SEM needs. In-House Versus Agency Being completely fair going into this -- I'm an agency guy.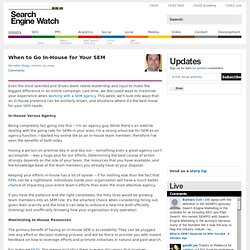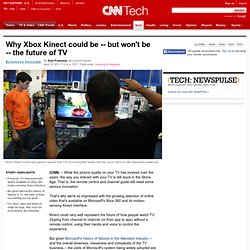 Xbox's Kinect system lets gamers operate their TVs by moving their bodies but may never catch on with mainstream audiences. Frommer: I'm impressed with what's available on Xbox 360, motion-sensing Kinect interface But given Microsoft's history of failures in TV, the odds of them succeeding are not great For Xbox video and Kinect to really be huge, they must be everywhere, like Windows (CNN) -- While the picture quality on your TV has evolved over the years, the way you interact with your TV is still stuck in the Stone Age. That is, the remote control and channel guide still need some serious innovation.
Why Xbox Kinect could be -- but won't be -- the future of TV
Spain is back on the Property Map | World Online Review - USA news
Take a look at this application
Optimise for Google Image Search | Rank in Image Results | RageP
May 29, 2006 Google Image search operates a little differently to the main search, and therefore when you optimise for Google image search, there are a few extra things to keep in mind. This article summarises the main things to note when optimising for Google image search.
Official Google Website Optimizer Blog
The Business of B2B Social Media
Social Media is often misconstrued as a medium for business-to-consumer or B2C engagement and discounted as a viable communications network for those companies focused on business-to-business transactions. However, B2B, as in any other field impacted by online activity, is faced with a prime opportunity to not only cultivate communities in social networks and other social channels, but also amplify awareness, increase lead generation, reduce sales cycles, and perhaps most importantly, learn and adapt to market dynamics in real-time. Ignorance is Bliss Until It's Not…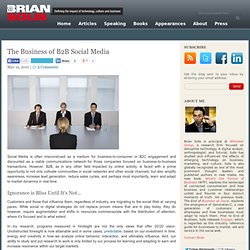 Contributors More Helpful than Last Year* Velocity of Native Google Places Reviews (+31.6) Quantity of Third-Party Traditional Reviews (+23.7) NAP in hCard / Schema.org (+22.82) Age of Place Page (+20.18) Product/Service Keywords in Reviews (+17.55) * in comparison to Blended answers from last year; degree of change normalized for increased number of factors in 2012 Less Helpful than Last Year* Product/Service Keywords in Anchor Text of Inbound Links to Domain (-22.82) Location Keywords in Anchor Text of Inbound Links to Domain (-21.06) Diversity of Inbound Links to Places Landing Page URL (-19.31) Location Keywords in Anchor Text of Inbound Links to Places Landing Page URL (-16.67) Location Keywords in Place Page Custom Attributes (15.8) * in comparison to Blended answers from last year; degree of change normalized for increased number of factors in 2012 Volume 5 | Published June 11, 2012 SKIP TO RESULTS »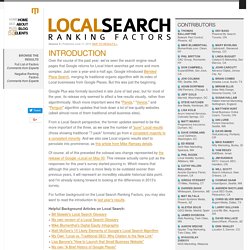 Fuel Your Blogging
Social Media's Impact on Association Member Service
How To Blog and Start a Business | Famous Bloggers