OER Websites & Communities
Här har vi samlat de studiematerial och öppna lärresurser som producerades av flitiga folkbildare inom Flexlär 2011. Allt är fritt tillgängligt och gratis. Välkommen att prova!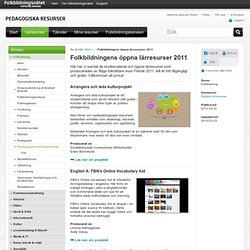 Folkbildningens öppna lärresurser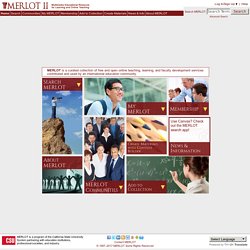 Return to MERLOT II Home Page Search all MERLOT Click here to go to your profile
Zunia OER
June Ahn Research Partner June is a human computer interaction researcher at University of Maryland. He was brave enough to get involved with this crowd and is helping us make all our data available to everyone.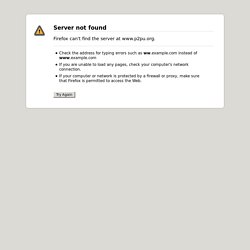 Why create a Wikiversity account? Wikiversity:Main Page From Wikiversity Jump to: navigation, search Retrieved from "http://en.wikiversity.org/w/index.php?title=Wikiversity:Main_Page&oldid=1137405"
MIT Understanding Lasers and Fiberoptics full course by MIT Lasers are essential to an incredibly large number of applications. Today, they are used in bar code readers, compact discs, medicine, communications, sensors, materials processing, computer printers, data processing, 3D-imaging, spectroscopy, navigation, non-destructive testing, chemical processing, color copiers, laser "shows", and in the military.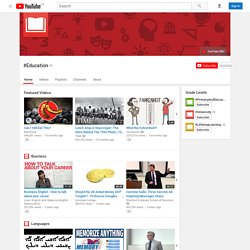 Academic Earth believes everyone deserves access to a world-class education, which is why we continue to offer a comprehensive collection of free online college courses from the world's top universities. And now, we take learning outside the classroom with our original series of thought-provoking videos, designed to spark your intellectual curiosity and start a conversation. Watch, learn, share, debate.