Websites about photography
Black and White Photography, B&W Photography, BW Photography | BWVision.com
Artphotoblog
Feature Shoot
Can't code? No worries—that's where Webydo comes in. The cloud-based, online website design studio is well on its way to revolutionizing the professional web design industry. Webydo enables web and graphic designers to create fresh, dynamic HTML websites for their clients without writing a single line of code. There is indeed freedom in being code-free—not only does it mean designers can focus on what they do best, but it also eliminates the need for a web developer to manually convert graphic design into code, saving designers and their clients some serious time and money while also ensuring total creative control. With Webydo's "addictive ease of use" and intuitive platform, the site-building process is simple.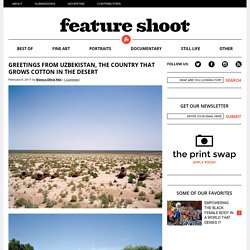 Phototuts
Dallas, Texas photographer Noel Kerns photographs abandoned buildings at night by the light of the moon, using handheld lighting – often with colored gels – to create unusual lighting effects. Next Interview PHOTOGRILL: You photograph in old buildings & structures; what's behind your interest in these places?
Photogrill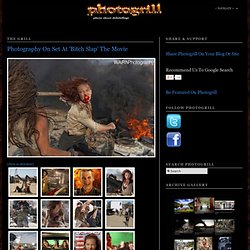 BLACK & WHITE MAGAZINE
Subscribe to the Best Magazine About Fine Art Photography! Free Trial Offer > Subscribe Today! »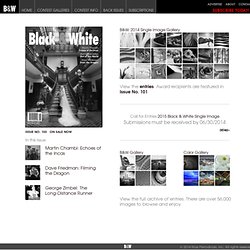 TheLightroomLab
Photofocus
PresetsHeaven
Digital Photography Tips
PDN
National Geographic Creative helps the photographers they represent get commercial assignments by presenting their skillets in a new way. "I asked my assistant to turn the flash off and I fired a couple of shots in almost complete darkness. I thought the picture wasn't going to turn out..."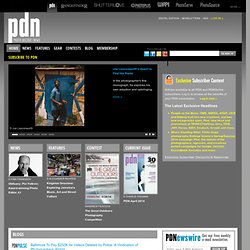 Photography Blog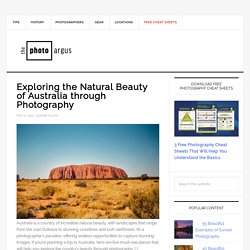 Today we have a wonderful collection of red fox photography. I think the thing that stands out most about these shots, and I think foxes in general, are how expressive their faces look. I think that expression comes mainly from the eyes along with that little smile they sometimes look like they are doing. The Beautiful Photography of Olga Tremblay
The Photo Argus
JPG
PetaPixel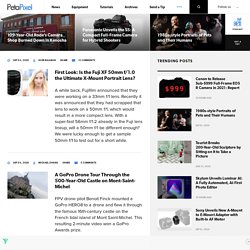 The AP Goes After George Zimmerman for Copying a Photo for One of His Paintings For the second time in one week, the Associated Press is making headlines of its own. Earlier in the week, the agency was praised by some and condemned by others when it decided to let a Pulitzer Prize-winning photographer go over an edited photo, and now the AP is going after George Zimmerman over a painting he was selling. Read more… How to Photograph an Affordable Car Like a Supercar If there are two things I love in life it's cars and photography, and the thought of putting those two together sounds better to me than getting chocolate in my peanut butter!
DIY Photography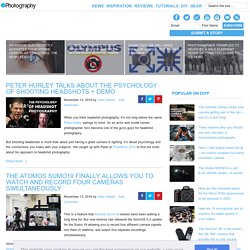 Videographer Mayeul Akpovi just released his latest addition to his Paris In Motion series. It is a fun, happy timelapse/hyperlapse series showing Paris in all its glory. Through wonderful locations, interesting people and great cinematography Mayeul captures the uplifting side of the city. Being a four parts series it is interesting to see how Mayeul technique refined through the year he has been releasing those movies. Two years ago we would have been thrown back by the minimal list of gear that Mayeul uses (5D Mark III, 24-70mm f2.8, 17-40mm f4 and a 70-300 lenses as well as ND2 to ND400 filters), but over the last year we learned that you don't really need lots of gear to produce astonishing work. As usual with those kinds of videos, sit back, go full screen and enjoy the show.
Photo.net
Lensbaby Spark Review by Jackie DiBenedetto, April 2014 Itching to try out a new gadget?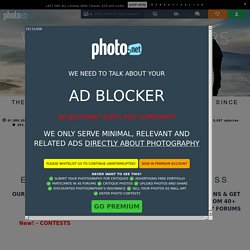 Lense.fr
lens culture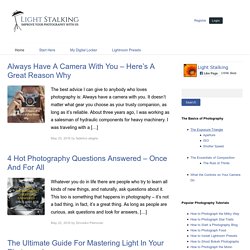 Light Stalking
Light up that charcoal-filled grill, flip and sizzle some hamburgers, whip out a box of sparklers and go to your local firework display because it's almost U.S. Independence Day. One of the biggest photographic challenges on July 4th is capturing those extravagant, sky-high visual productions starring as summer's great fireworks celebrations. To successfully photograph such nighttime [...] It's not uncommon for nature and flower photographers to keep taking the same old picture of different plants and flowers. However, flexing your creative muscles and pulling yourself out of that rut isn't all that difficult to do.