Pastry/desert
Spoon Fork Bacon — Page 5 - StumbleUpon. This Sunday my boyfriend and I will be running in our very first 5k.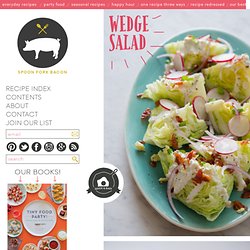 I'm so scared….like petrified. We moved into a new apartment a couple months ago, which happens to be right next to the beach. Cream Cheese Squares Recipe - Allrecipes.com - StumbleUpon. Chocolate Chip Cookie Dough + Cupcake = The BEST Cupcake. Ever. Recipe - Allrecipes.com - StumbleUpon. How to Pipe Icing Roses — Zoe Bakes - StumbleUpon. I baked this spring bouquet of cupcakes for my Weekend Baker post on the Cooking Channel blog.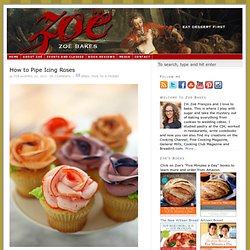 I was limited in space and wanted to go into a bit lot more detail on how to pipe the icing roses. Creating these flowers is not at all difficult, but it helps to have some simple tricks of the trade. With a little practice and the right tools you can easily recreate these flowers. The contrasting color that tips the petals is one of those easy tricks that takes them from ordinary roses to extraordinary. Here is how I did it: Chocolate Chip Cookie Dough Truffles | RecipeGirl.com - StumbleUpon. Chocolate Chip Cookie Dough Truffles I've never liked chocolate chip cookies.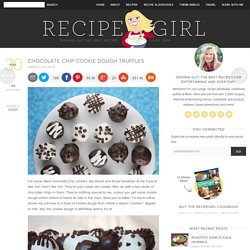 Go ahead and throw tomatoes at me if you'd like, but I don't like 'em. They're just a plain old cookie, after all, with a few studs of chocolate chips in them. They're nothing special to me, unless you get some cookie dough-action before it meets its fate in the oven. Now you're talkin'. Cinnamon Toast&Rolls - Circle B Kitchen - Circle B Kitchen - StumbleUpon. The USDA released its new food pyramid the other day (which is actually a plate now instead of a pyramid), and I am sorely disappointed to report that cinnamon rolls did not appear anywhere on that plate.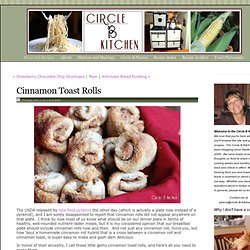 I think by now most of us know what should be on our dinner plate in terms of healthy, well-rounded nutrient-laden meals, but it is my considered opinion that our breakfast plate should include cinnamon rolls now and then. And not just any cinnamon roll, mind you, but how 'bout a homemade cinnamon roll hybrid that is a cross between a cinnamon roll and cinnamon toast, is super easy to make and gosh darn delicious. In honor of their ancestry, I call these little gems cinnamon toast rolls, and here's all you need to make them… Yep. The Baker Chick: Cinnamon Roll Pancakes - StumbleUpon. There are certain recipes that when I see I absolutely have to make.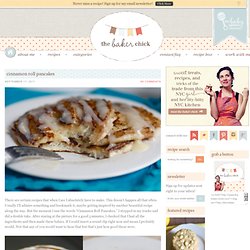 This doesn't happen all that often. Usually I'll admire something and bookmark it, maybe getting inspired by another beautiful recipe along the way. But the moment I saw the words "Cinnamon Roll Pancakes," I stopped in my tracks and did a double take. After staring at the picture for a good 5 minutes, I checked that I had all the ingredients and then made these babies. Chocolate Cheesecake Cake | RecipeGirl.com - StumbleUpon. Chocolate Cheesecake Cake You know how some people really don't get along well with their In-Laws?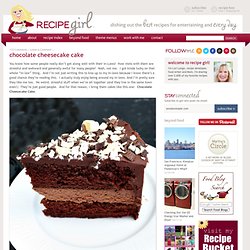 How visits with them are stressful and awkward and generally awful for many people? Yeah, not me. I got kinda lucky on that whole "in-law" thing. Cheesecake Stuffed Strawberries | - StumbleUpon. Cheesecake Stuffed Strawberries These cheesecake stuffed strawberries are the perfect dessert treat!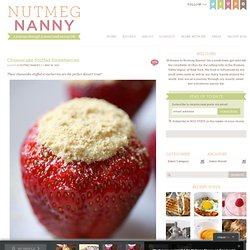 Can I just say that I have died and gone to heaven. Cheesecake stuffed strawberries….how have I not made these before?! I'm serious. They are amazing!
---