Cool Sites
Joe's Goals - Free Online Habit Tracker. TwoSides - There are two sides to every story. Mapnificent - Dynamic Public Transport Travel Time Maps. Paul Nylander's Home Page. Ymarkov: The Last Ring-bearer. UPDATE: Second edition!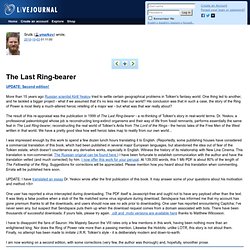 More than 15 years ago Russian scientist Kirill Yeskov tried to settle certain geographical problems in Tolkien's fantasy world. One thing led to another, and he tackled a bigger project - what if we assumed that it's no less real than our world? His conclusion was that in such a case, the story of the Ring of Power is most likely a much-altered heroic retelling of a major war - but what was that war really about? The result of this re-appraisal was the publication in 1999 of The Last Ring-bearer - a re-thinking of Tolkien's story in real-world terms.
Free ecards, free greeting cards, funny e cards, flickr photo ecards, youtube videos ecards, or your own photo e-cards. email, twitter and facebook birthday cards, and DIY ecards for any occasion on card karma. on card karma. Curating the Culture of Today's Environment. Photopic Sky Survey. 10 Super Useful Tools for Choosing the Right Color Palette. Whether you are designing a clean corporate website or a grunge portfolio site, color is going to play a major role in how the design is perceived by the audience.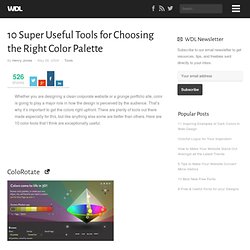 That's why it's important to get the colors right upfront. There are plenty of tools out there made especially for this, but like anything else some are better than others. Here are 10 color tools that I think are exceptionally useful.
---