General
50 Stress Relievers That Take 5 Minutes or Less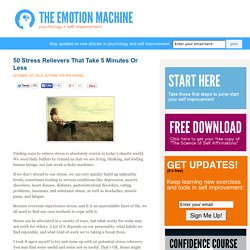 1. Take ten deep breaths. 2.
by David Johnson Like death and taxes, there is no escaping color. It is ubiquitous.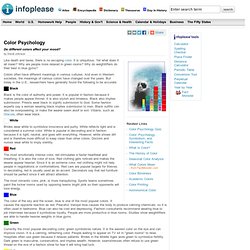 Color Psychology
The Phobia List
The end of 2010 fast approaches, and I'm thrilled to have been asked by the editors of Psychology Today to write about the Top 10 psychology studies of the year. I've focused on studies that I personally feel stand out, not only as examples of great science, but even more importantly, as examples of how the science of psychology can improve our lives. Each study has a clear "take home" message, offering the reader an insight or a simple strategy they can use to reach their goals , strengthen their relationships, make better decisions, or become happier. If you extract the wisdom from these ten studies and apply them in your own life, 2011 just might be a very good year.
The Top 10 Psychology Studies of 2010 | Psychology Today - StumbleUpon
maslows-hierarchy-of-needs1.jpg (1344×1000)