Modern, Expressive
Patreon: Support the creators you love. B E A U T Y - dir. Rino Stefano Tagliafierro. How do objects talk to us? | Video. DOUBLE EXPOSURE PORTRAITS on the Behance Network. 503 Service Unavailable. Banksy.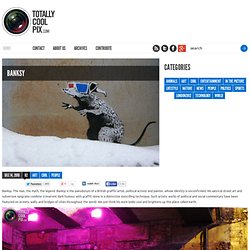 The man, the myth, the legend. Banksy is the pseudonym of a British graffiti artist, political activist and painter, whose identity is unconfirmed. His satirical street art and subversive epigrams combine irreverent dark humour with graffiti done in a distinctive stencilling technique. (notes on) biology.
Street Art Utopia | We declare the world as our canvas. 106 of the most beloved Street Art Photos ? Year 2010 | Street Art Utopia. More info.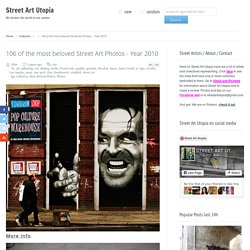 More info. More Banksy on streetartutopia.com. THE UNDERBELLY PROJECT. Rebel:art.
---