Programmation
Programming, Motherfucker - Do you speak it?
Traduction de Phrack
Vous souhaitez créer votre propre bot comme SIRI ? 1) Téléchargez l'interpréteur d'AIML de votre choix :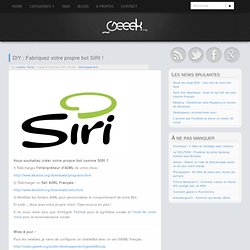 DIY : Fabriquez votre propre bot SIRI !
Exploits Database by Offensive Security
Regular expression, or often known as regex, is a pattern that consist of rules used to match a certain set of strings.
Regular Expressions: 30 Useful Tools and Resources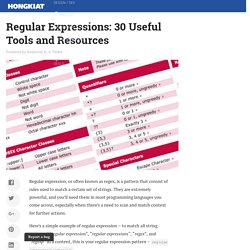 dcode.fr : Anagrammes, Mots croisés, Cryptographie, Solveurs etc.
CodeProject - Your IT Resource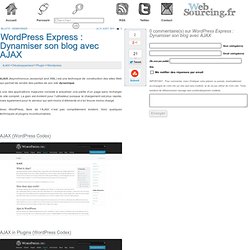 AJAX (Asynchronous Javascript and XML) est une technique de construction des sites Web qui permet de rendre des parties de son site dynamique.
[WordPress Express] Dynamiser son blog avec AJAX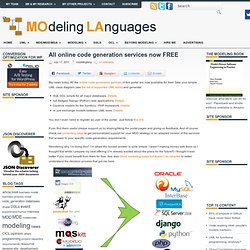 All online code generation services now FREE
Big news today.
Examples: Note: updated and extended examples on the A2Z CVS!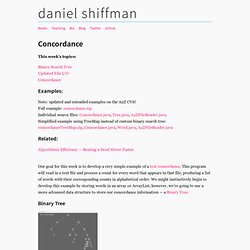 Concordance at daniel shiffman
Glade est un outil interactif de conception d'interface graphique GTK+.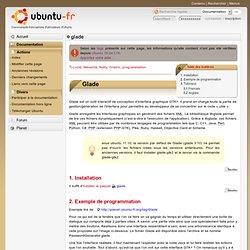 glade
Octave
Copyright © 1996-2013 John W. Eaton. Permission is granted to make and distribute verbatim copies of this manual provided the copyright notice and this permission notice are preserved on all copies.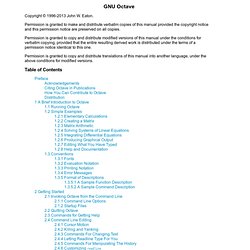 Normalize CSS : necolas/normalize.css @ GitHub
L'observatoire de la sécurite internet - Site d'informations professionnelles francophone sur la sécurité informatique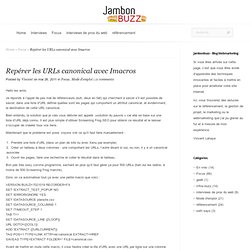 Hello les amis.
Repérer les URLs canonical avec Imacros « « Référencement & Web-Marketing | Jambonbuzz Référencement & Web-Marketing | Jambonbuzz
Mr. Data Converter
Redbook Samples
What follows are links to small bits of code and examples submitted by outside parties. Many of these use functionality no longer available in core OpenGL. OpenGL Win32 AppWizard: This appwizard creates a basic OpenGL application in MFC.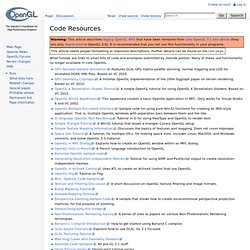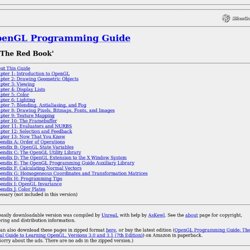 OpenGL Programming Guide or 'The Red Book'
OpenGL Programming Guide (Addison-Wesley Publishing Company): Table of Contents
Software
When you go to one of the major sites to look up the weather, it's often hard to find what you're looking for.
Impala Utopia
Codes - GENERATIVE GESTALTUNG
Effectuez vos analyses statistiques en R avec RStudio
Aides, mémos et autres Tutoriaux pour R
Petit Manuel de S4 Petit Manuel de S4 est un guide à la programmation orienté objet sous R (ou S4).
arduino
Arduino est une plateforme de prototypage à bas coût sous licence Creative Commons.
Documentation générale à propos de (La)TeX
Page non maintenue.
Les commandes Shell les plus utils pour Ubuntu – Blog Open Source Dédié a la distribution Ubuntu et le projet GNU/Linux en général
août10
Ressources Emacs
Cloud9 IDE - Ajax.org
[WordPress] Comment accéder à l'admin lorsqu'on n'a pas de compte ?
Utilisez pleinement votre processeur pour compiler votre Kernel | Jérémy Verda's blog!
Le guide ultime des microformats : Références et exemples | webdesigner
Les langages exotiques : le brainfuck et ses dérivés
(Web) Choisir un editeur WYSIWYG pour son site Web
Frame Box - Lightweight online tool for creating mockups
Voulez-vous hacker ?
La powerpointisation des esprits?
Sécuriser son blog Wordpress #1