Steampunk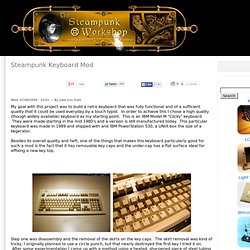 My goal with this project was to build a retro keyboard that was fully functional and of a sufficient quality that it could be used everyday by a touch typist.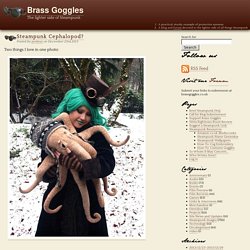 Posted by proteus on December 23rd,2013
steampunk - Gizmodo
Make: Online : Steampunk gift guide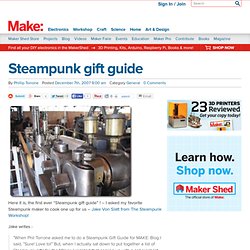 Here it is, the first ever "Steampunk gift guide" ! – I asked my favorite Steampunk maker to cook one up for us – Jake Von Slatt from The Steampunk Workshop!
Steampunk Model 420 Pneumatiform Infumationizer Project Details
Aether Emporium / Kits and Models