Steampunk
Steampunk Keyboard Mod. My goal with this project was to build a retro keyboard that was fully functional and of a sufficient quality that it could be used everyday by a touch typist.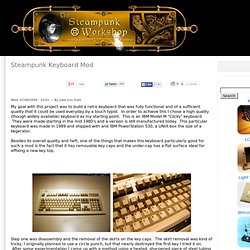 In order to achieve this I chose a high quality (though widely available) keyboard as my starting point. This is an IBM Model M "Clicky" keyboard. They were made starting in the mid 1980's and a version is still manufactured today. This particular keyboard was made in 1989 and shipped with and IBM PowerStation 530, a UNIX box the size of a kegerator. The Steampunk Home.
Brass Goggles: The lighter side of Steampunk. Posted by proteus on December 23rd,2013 Two things I love in one photo: [via Brian Kesinger's Tea Girls] Posted by proteus on October 17th,2013.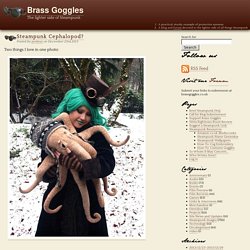 Steampunk - Gizmodo. Online : Steampunk gift guide. Here it is, the first ever "Steampunk gift guide" !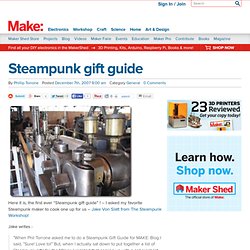 – I asked my favorite Steampunk maker to cook one up for us – Jake Von Slatt from The Steampunk Workshop! Jake writes - "When Phil Torrone asked me to do a Steampunk Gift Guide for MAKE: Blog I said, "Sure! Love to!" But, when I actually sat down to put together a list of Steampunk gifts for the Maker, I realized that coming up with a coherent list was going to be difficult.The definition of Steampunk has become somewhat fractured. The Steampunk Workshop | Technology & Romance - Fashion, Style, Steampunk Model 420 Pneumatiform Infumationizer Project Details. Aether Emporium / Kits and Models.
---